>
Home
>
Ministries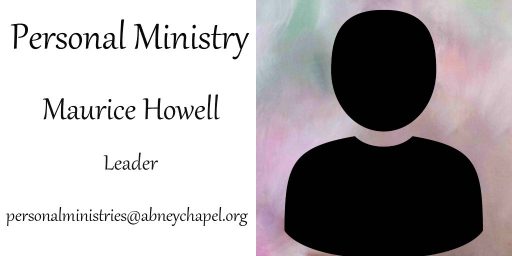 The mission of Personal Ministries is to provide resources and train church members to unite their efforts with the ministry and church officers in the final proclamation of the gospel of salvation in Christ. The aim of the department is to enlist every member in active soul-winning service for God



Personal Ministries endeavors to inspire, motivate, equip, train, and mobilize all members for dynamic Christian service with the conviction that "The church of Christ is organized for service" and "Every son and daughter of God is called to be a missionary; we are called to the service of God and our fellow men"
Serving the Community
Our department's primary focus is evangelism.  Its goal is to help prepare men and women for the kingdom of glory.  The Personal Ministries Department works closely with the other church departments to assist in their evangelistic efforts.  Some of the activities of Personal Ministries include: 

(1) free personal Bible studies;
(2) group Bible studies, such as the Voice of Prophecy Bible Courses and Revelation Seminars;
(3)  tract distribution, and other evangelistic programs.

 
Nursing Home Ministry
-  Sis. Grace Autry, leader
Cumberland County Detention Center Jail Ministry
Door to Door and "Like Leaves of Autumn" literature distribution
Devotional Books Ministry
Message Magazine Ministry
Faith Walk and Talk Radio Network Ministry.  WIDU 1600 a.m.  @ 7 pm Sunday evenings
Street Corner Ministry
Youth Literature Distribution Ministry