>
Home
>
Trending Now @ Abney
            Please click "Streaming Live"
                    on Home Page for:
                     Sabbath School 10:00 am
                     Divine Worship 11:00 am
Dr. Sherwin R. Callwood, Sr. Pastor
Email: scallwood@ sacsda.org
Phone: 407-421-9602
We warmly welcome everyone to worship and rejoice in the Lord, our God, maker of heaven and the earth, ruler of all creation. 
Welcome to Abney Chapel, where together in Christ we are family.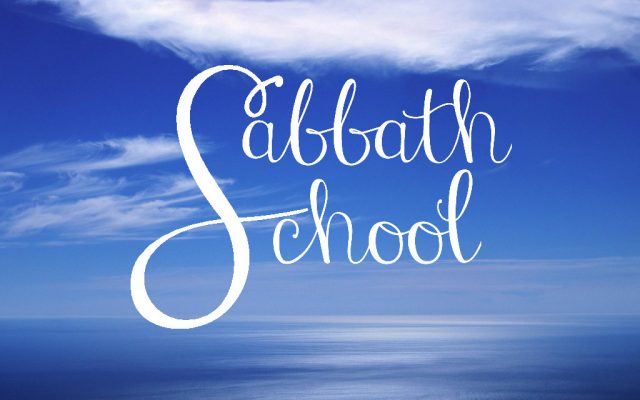 Sabbath School
The Sabbath-school affords to parents and children a precious opportunity for the study of God's Word. But in order to gain that benefit which they should gain in the Sabbath-school, both parents and children should devote time to the study of the lessons, seeking to obtain a thorough knowledge of the facts presented, and also of the spiritual truths which these facts are designed to teach. 
Testimonies on Sabbath-School Work, page 10
All are invited. Bring your ideas and be blessed
Sabbath School Program
                                                  9:15 am 
 
Superintendent
Opening Song
Opening Prayer
Superintendent Remarks
Secretary's Report
Special Music
Mission Story
Lesson Study Period
Closing Prayer
Personal Ministries
Recommended Websites
SSNET.ORG – Adult Sabbath School Resources
  AMAZINGFACTS.ORG – Sabbath School
                                  Sabbath School Discussions in Video and Outline                              
                      From Dust to Stars ~ Lesson 13, Quarter 1 2020
                    Sabbath School Short Points Video
                                               Lesson Outline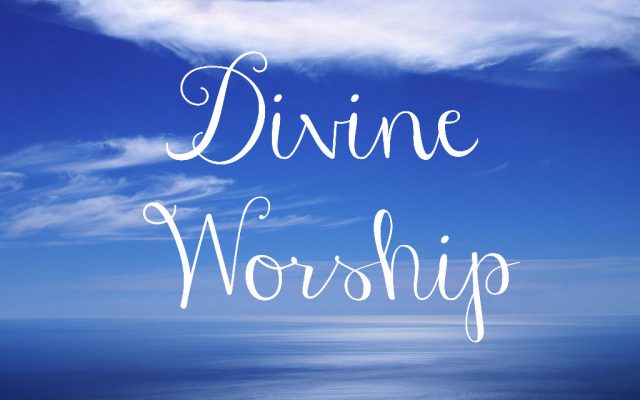 * Worshipers May Enter
"Praise God From Whom All Blessings Flow"
Praise God, from Whom all blessings flow;
Praise Him, all creatures here below;
Praise Him above, ye heavenly host;
Praise Father, Son, and Holy Ghost.
 "We Give Thee But Thine Own" #670
We give Thee but Thine own,
What-e'er the gift may be;
All that we have is Thine alone,
A trust, O Lord, from Thee.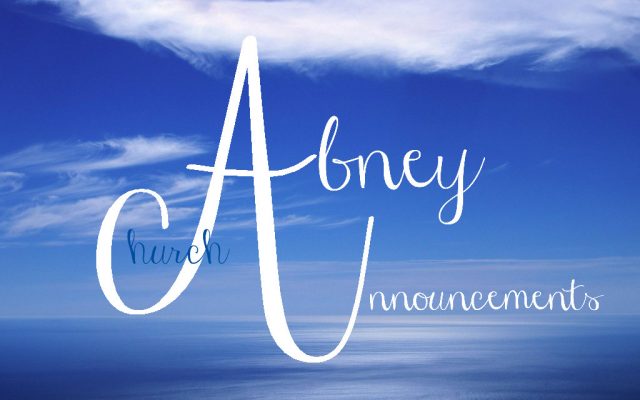 Postponements
Due to the spread of the coronavirus, the South Atlantic Conference has decided to postpone all remaining SAC calendar events for the month of March. This includes the Grief Retreat scheduled for March 27th  -29th, and the Tri-State Youth and Young Adult Federation scheduled for March 21st.  SAC plans, if possible, to reschedule these events for later in the year. Further information will be provided when it becomes available.
Pantry
Abney Chapel will be holding elections of departmental leaders later this year. Anyone interested in training to become the Pantry Leader, assistant, or training as a volunteer in the pantry for the 2021 – 2023 term, please see Sis Peggy Roey.
United Youth Congress
BE PROACTIVE! Start planning now to attend the United Youth Congress hosted by BAYDA, the Black Adventist Youth Directors Association, August 11-15, 2021! The next youth congress will be held in Orlando, FL.
This event, which is held in different parts of our North American Division conference every five years, targets young people who are of middle school, high school & college age. In it, we promote career planning, drug awareness, sexual abstinence until marriage and a host of other programs and seminars of an academic, as well as, a spiritual nature.
Registration will open August 2020. Historically, prices range from $290-$400 (super early bird to late registration). This price includes all youth congress materials, activities, concerts, and all meals. If you start saving now (about $20) per month, you'd be set by April 2021, well within the deadline!

For more information, contact Elder Monroe, (910) 308-0986.
Women's Ministry
Church remember our commitment to helping the women in the woods with travel sized toiletries and weekend meals to children in need.
                               SICK AND SHUT IN
Bro Richard L. Hannon
608 Knob Court, Fayetteville, NC Tel.910-476-4485
Bro Howard Harvey
Fayetteville VA Medical Center 2300 Ramsey St Fayetteville, NC 28301
Tel. # 910-488-2120
Sis Marie Jones
Whispering Pines Nursing & Rehabilitation Ctr
523 Country Club Drive Fayetteville, NC 28301                   
Sis Ruby McSwain
Tel. # 910-425-8383
Sis Dorothy Peterson
Grand at River Valley Nursing Center Room #503A
140 Main Street,  Poughkeepsie, NY 12601  
Tel. # 1- 845-454-7600
Administrative Meetings­
Church Board Meeting …………………………………………………………………3rd Sunday at 9:00 am
Other Meetings
Disability Committee ……………………………………………………...3rd Saturday after Divine Worship
Elders Meeting…………………………………………………………………………2nd Sunday at 9:00 am
Finance Committee Meeting……………………………………………………2nd  & 4th Sunday at 11:00 am
Health Ministries Team …………………………………….................2nd Sunday at 1:30 pm                       
Safety Committee………………………….. …………………………………………2nd Sunday at  1:00 pm
School Board………………………………………………………………………….2nd Tuesday at 6:30 pm
Weekly Church Services and Activities
Morning Joy……………………………………………………………………....……...…Saturday  8:30 am
Sabbath School……………………………………………………………………………...Saturday 9:15  am                                                                   
Divine Worship…………………………………………………………………………….Saturday 11:00 am
Bible Study…………………………………………….. …………………………………..Saturday  5:00 pm
AYM…………………………………….. …………………………………......2nd and 4th Saturday  6:00 pm
Midday Prayer Meeting………………………………………………………………….Wednesday 12:00 pm
Prayer Meeting………………………………………………………………………….. Wednesday 7:00 pm
Friday Night Vespers ………………………………………………………………1st and 3rd Friday 7:00 pm
Got questions?  Ask Ruth 917-496-2421.