>
Home
>
Trending Now @ Abney
 DUE TO THE IMPENDING BAD WEATHER, THERE WILL BE NO SERVICES AT ABNEY CHAPEL SDA SEPTEMBER 15, 2018
  PLEASE BE SAFE AND PRAYERFUL AND CHECK ON OTHER MEMBERS!
---
                                       September 15, 2018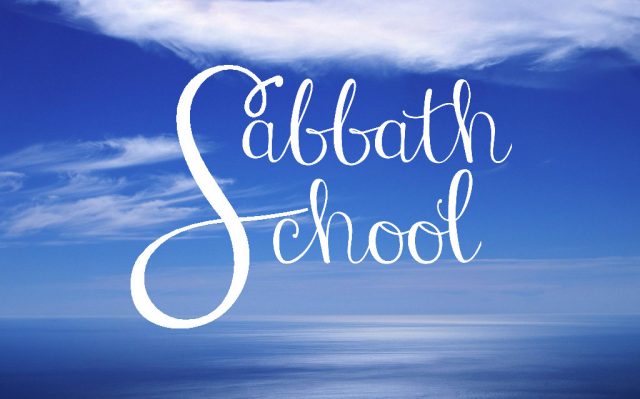 9:15 am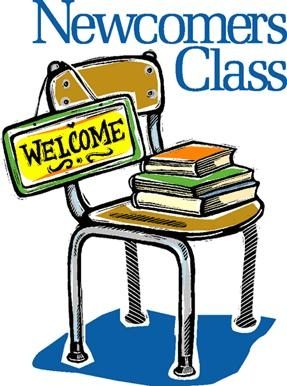 The Sabbath-school affords to parents and children a precious opportunity for the study of God's Word.

But in order to gain that benefit which they should gain in the Sabbath-school, both parents and children should devote time to the study of the lessons, seeking to obtain a thorough knowledge of the facts presented, and also of the spiritual truths which these facts are designed to teach.
Superintendent...Sis Juanita Meekins
Opening Song
Opening Prayer
Superintendent Remarks
Secretary Report
Special Music
Mission Story
Lesson Study Period
Personal Ministry
The Prayer Band Meets After Sabbath School
In the Library
                                                                                                                              Sabbath School Discussions in Video
                                                                                Lesson 10~ Third Quarter~ August
                                          Short Points 
                                                          Other Resources for SS Lessons:
                                        Curtis Hall~ Sabbath School Coach~ Hit The Mark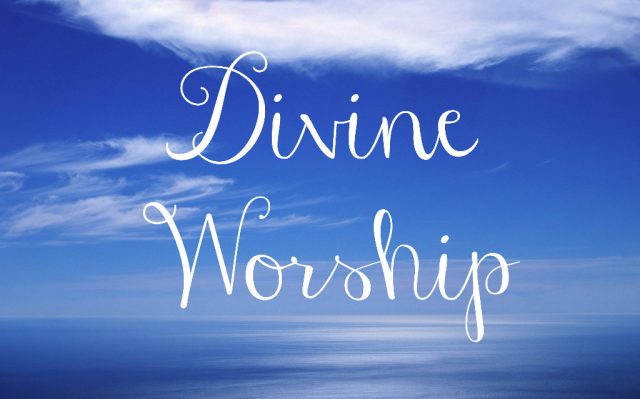 September 15, 2018
                                             11:00 am
                                                                    …I was sick, and ye visited me:  Matthew 25:36
                                      Remember the Sick and Shut-In



  
Take a moment to remember in prayer and to show love through acts of kindness, to those members who are unable to come to worship services. 

Bro Richard L. Hannon                                                                                                 
Bro Andrew Murphy
Sis Dorothy Peterson
Bro Oscar King
​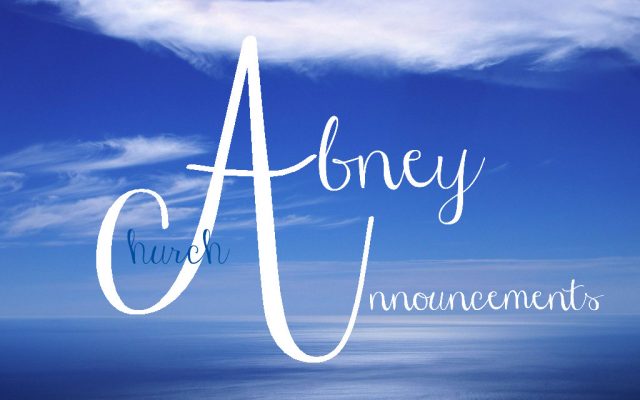 All announcements for the bulletin are due NO LATER THAN 12:00 PM (NOON) WEDNESDAY.  Please email your announcements to:  Abneychapelbulletin@yahoo.com
We warmly welcome everyone to worship and rejoice in the Lord, our God, maker of heaven and the earth, ruler of all creation.  Welcome to Abney Chapel, where together in Christ we are family. 
OCTOBER 13           A-G
OCTOBER 20           H-L
OCTOBER 27           M-R 
NOVEMBER 3           S-Z 
NOVEMBER 10      Pastor, Church Officers, 
NOVEMBER 17     Church Officers, Retakes as determined by Staff
All photo shoots will be after service.   Please come prepared to wait the Sabbath you are scheduled. Children must be accompanied by an adult.
If your department is having a special day or event, please inform me as we are preparing Church Volunteer and Activities pages to be included in the Directory.
Volunteers to help with registration, workflow, and data verification are needed.  Please see  JoAnne Moseley. 
Condolences:  Our deepest condolences are extended to Bro John Whitehead upon the death of his brother, Donald Wayne Whitehead, who died Wednesday, September 5th. His funeral will be on September 22nd, at 3:00 pm at Wiseman Funeral Home, located at 431 Cumberland St, 28301, Fayetteville NC  .
Please remember the Whitehead family in prayer.
September Birthdays:  1 Meshanda Gonzalez; 2 Shirlene W. Coley, Gary Walker; 3 Tye Vaught, Nancy Sunshine Bryant; 4 Jasmin Isaac; 5 Jerry McKinnon, Caroline Harris; 9 Christina Curse, 10 Oscar King; 11 Randy Lovett, Jr., 12 Arnetha Rowe; 20 Kathy Michael, Matti Willingham; 27 Kamrynn Coley; 21 Olanda Chambers, William Pabon; 22 Kyle Austin; 25 Taliyah Pabon; 30 Deborah Harris
Treasury Report
Church Budget Status as of August 31, 2018

Monthly Budget

MTD Received

Monthly Over/(Short)

$  12,700.00

$  10,695.45

$  (2,004.55)

YTD Budget

YTD Received

YTD Over/(Short)

$101,600.00

$  102,333.87

$ 733.87
Women's Ministries: Women's ministry will be sponsoring a Week of Prayer, October 7th thru 13th. Watch the bulletin for details of the week. We ask that you join us in prayer for the success of God's program.  We will be fasting from food on Wednesday,  September 19th,  from social media on Wednesday, September 26th and from food, social media and entertainment on Wednesday, October 3rd. On each Wednesday please join us in prayer at 11am.
Twelve Tribes:  Please start and continue to turn in your money for your tribes.  Please list your name or your child's name and the tribe name and the amount.  First report date: To be announced. Thank you for your continued support and love for each and every member at Abney Chapel, where we spread the Love of God!!!
Ages 1 to 12 years $5.00  per month; 13 to 18 years $50.00 per month; 19 and up $100.00 per month, for the year, $1,200.00
Youth Day: One Love Culture Shop, located in the Sycamore Shopping Center 3308 Bragg Blvd, Ste 212 Fayetteville, NC 28303. The store hours are as follows: Monday – Friday 10:30 am – 8:00 pm, and after sunset on Sabbath. Phone #: 910-824-7445. Please purchase African attire for Youth Day, September 29th. The owner is one of our own, Sis Michelle Morris.
```````````````````````````````````````````````````````````````````````````````
Something Good to Eat
SMOOTHIES!  A tasty, nutritious and refreshing way to enjoy fruits, and even vegetables! Common combinations include any of the following: frozen bananas, berries, leaf spinach or kale (provides additional iron and calcium), pineapple or mango (for an added zing), almonds, (grind it first in the blender), raw cashews (rinse first, it provides a creamy texture to the smoothie), and coconut milk. For those who enjoy a smoothie for breakfast, add 2 Tbs of oats (it doesn't change the flavor) to provide a full feeling longer. 
Banana ingredient alternatives that will not affect the taste but will provide a smooth and creamy texture: avocado, frozen cucumbers, raw cashews or raw almonds, frozen zucchini.
Danielle's Smoothies
Smoothie #1
1 slightly frozen banana
1 C milk
1 C spinach
1 Tbs Peanut Butter
1 tsp honey
1 tsp chia seeds
Blend and enjoy!
Smoothie #2
3 ice cubes
1 C milk
A handful of fresh or frozen pineapple
A handful of strawberries
1 slightly frozen banana
¼ C Wheat germ (optional)
¼ C chia seeds
Blend and enjoy!
Got questions?  Ask Ruth 917-496-2421.
Please email your announcement to:  abneychapelbulletin@yahoo.com
​
WEEKLY SERVICES AND ACTIVITIES
Sabbath School:                                                                9:15 am
AYS:                                                                                 TBA
Midday Prayer Meeting:                                                     Wednesday 12:30 pm
Prayer Meeting:                                                                 Wednesday 7:00 pm
Chancel Choir Rehearsal:                                                   Wednesday 6:00 pm
ADMINISTRATIVE MEETINGS
 
Church Board Meeting 3rd Sundays at 9:00 am
 
OTHER MEETINGS
Disability Committee  -  3rd Sabbath after Divine  Worship
Elders Meeting - 2nd Sundays at 9:00 am
Health Ministries Team meeting on every 2nd Sunday at 1:30pm
School Board - 2nd Tuesdays at 6:30 pm
WEEKLY CHURCH SERVICES AND ACTIVITIES
Morning Joy: Sabbath  8:30 am
Sabbath School: 9:15 am
Bible Study: Sabbath  6:00 pm
AYS: 2nd and 4th Sabbath    7:00 pm
Midday Prayer Meeting: Wednesday 12:00 pm
Prayer Meeting: Wednesday 7:00 pm
Chancel Choir Rehearsal: Wednesday 6:00 pm
Dr. Sherwin R. Callwood, Sr., Pastor
| | |
| --- | --- |
| Associate Pastor | Patrick Tyrill |
| Head Elder | Mitchell Harris |
| Head Clerk | Peggy Roey |
| Church Secretary | Devin Curwen |
| Treasurer | Caroline Harris |
| Head Deacon | Oscar King |
| Head Deaconess | Caron Branch |
| Minister of Music | Janice Swoope |
| S.S. Superintendent | Ronald Wheeler |
| Head Usher | Jadedene Hannon |
| Religious Liberty | Greg Arrington |
| AYS | Danita Roey |
| Seniors Leader | Rachel Owens |
| Safety Officer | Fallody Moonga |
| Pathfinders | Karen Walker |
| Adventurers | Tye Vaught |
| Family Ministry | Lawrence Vincent |
| Women's Ministry | Blondelle Lake-Carter |
| Men's Ministry | Chris Mobley |
| Children's Ministry | Tonya Fewell-Mobley |
| Health Ministry | Gary Walker |
| Disability Ministry | Paulette Reese |
| Education Department | Nicole Turner |
| Pantry | Peggy Roey |
| Community Service | Judy Toney |
| Communications | Curtis Monroe |
| Webmistress | JoAnne Moseley |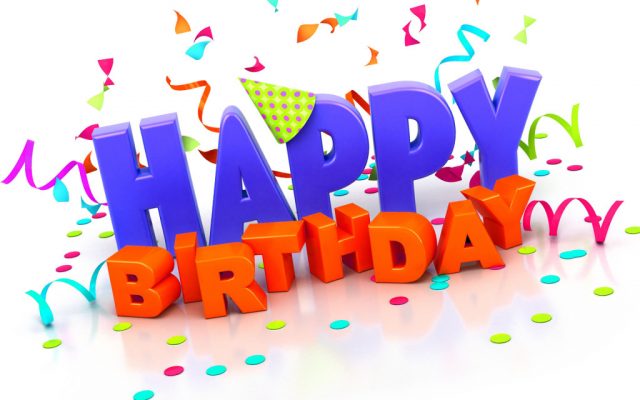 September
01 Meshanda Gonzalez
02 Shirlene W. Coley
02 Gary Walker
03 Tye Vaught
03 Nancy Sunshine Bryant
04 Jasmin Isaac
05 Jerry McKinnon
05 Caroline Harris
09 Christine Curse
10 Oscar King
11 Randy Lovett, Jr
12 Arnetha Rowe
20 Kathy Michael
20 Matti Willingham
27 Kamrynn Coley
21 Olanda Chambers
21 William Gonzalez
22 Kyle Austin
25 Taliyah Gonzalez
30 Deborah Harris