>
Home
>
Trending Now @ Abney
Abney Chapel
Seventh-Day Adventist Church
Dr. Sherwin R. Callwood, Sr. Pastor
Email: scallwood@ sacsda.org
Phone: 407-421-9602
We warmly welcome everyone to worship and rejoice in the Lord, our God, maker of heaven and the earth, ruler of all creation. 
Welcome to Abney Chapel, where together in Christ we are family.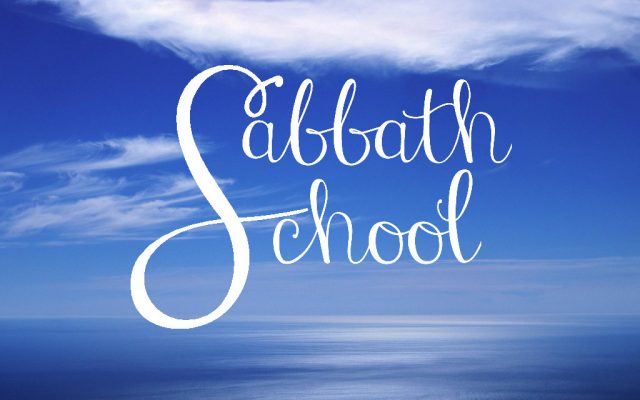 Sabbath School
The Sabbath-school affords to parents and children a precious opportunity for the study of God's Word. But in order to gain that benefit which they should gain in the Sabbath-school, both parents and children should devote time to the study of the lessons, seeking to obtain a thorough knowledge of the facts presented, and also of the spiritual truths which these facts are designed to teach. 
Testimonies on Sabbath-School Work, page 10
All are invited. Bring your ideas and be blessed
Sabbath School Program
                                                   9:15 am 
 
Superintendent
Opening Song
Opening Prayer
Superintendent Remarks
Secretary's Report
Special Music
Mission Story
Lesson Study Period
Closing Prayer
Personal Ministries
Recommended Websites
SSNET.ORG – Adult Sabbath School Resources
AMAZINGFACTS.ORG – Sabbath School
                                  Sabbath School Discussions in Video and Outline                              
                      From the Lions Den to the Angel's Den~Lesson 6, Quarter 1 2020
                    Sabbath School Short Points Video
                                       Lesson Outline
A A perfect man. Daniel 6:1-5.
Darius noticed Daniel's loyalty, so he thought he'd appoint him ruler over the kingdom.
That made the governors jealous (the old sin that caused Lucifer's fall), because they wanted the position that was being offered to Daniel.
When they investigated Daniel, they found out that he was a good administrator. He was upright, hard-working, incorruptible, trustworthy, honest, faithful and loyal, with no bad habits.
They decided to use his faithfulness to attack him. He knew that he would stand firm and remain faithful to God's law before the law of the kingdom.
B A persecuted man. Daniel 6:6-9.
In order to have a more efficient administration, the king had appointed 120 satraps. One of the risks of that organization was that any of them could try to use that power to plot against the king.
They suggested that, as a way to ensure the loyalty of all the leaders, all the requests should have to go through the king first during some time.
They also included the requests to the gods. This was both a gesture to the king's vanity (he didn't use to be a representative of the gods) and an attack against Daniel.
C A man of prayer. Daniel 6:10.
Despite the royal decree, Daniel didn't try to hide his prayer habits. He just continued praying towards Jerusalem as he had always done (2 Chr. 6:20-40)
Worship is the main point in the conflict between good and evil. Whom and how will we worship? What will we do when our loyalty to God conflicts with the loyalty to our nation?
The decision we'll make depends on our attitude today. Do I pray to God every day? Do I set Sabbath apart to worship God? How's my daily relationship with Jesus?
D A protected man. Daniel 6:11-23.
The governors introduced Daniel as a captive foreigner who was disobeying the king's orders. They intentionally omitted his great qualities.
Darius spent the day trying to find a way to deliver Daniel from death, but he couldn't
(John 19:12).
Daniel's faithfulness impressed the king so much that he exclaimed: "Your God, whom you serve continually, He will deliver you." (v. 16)
And God sent His angel to protect Daniel.
E A vindicated man. Daniel 6:24-28.
Daniel had paid for his "crime" according to the decree. Then, Darius turned to the true criminals (jealous, liars and traitors).
Their quick death contrasted Daniel's miraculous protection.
Darius vindicated Daniel and confirmed his position.
He also vindicated the God of Daniel. This was a symbol of the final vindication, when every knee will bow before the King of kings.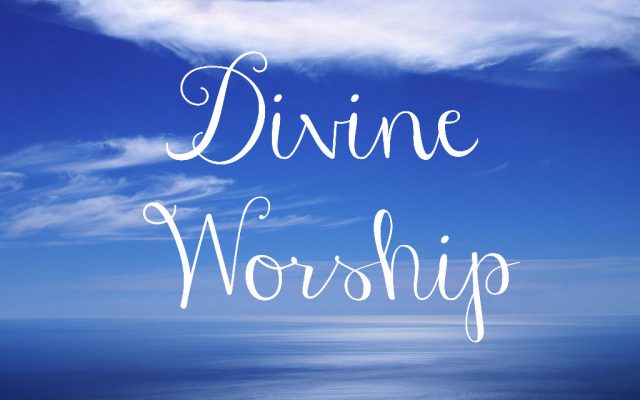 11:00 am
Introit/Call To Worship………………………………………………………………………………………
Prayer of Invocation……………..............................................................Elder Gary Walker
Doxology…. …………………………………………………."Praise God From Whom All Blessings Flow"
Fourth Commandment and Affirmation of Faith………………………………………….Elder Gary Walker
Hymn of Praise...................................................................."Lift Every Voice and Sing"
*                                        
Welcome/Greeting..........................................……………………….....Abney Praise Team
SHENANDOAH VALLEY ACADEMY SHENANDOANS
Children'S STORY.........………………………........Daniel in the Lion's Den
Didn't My Lord Deliver Daniel
Nothin Gonna Stumble My Feet (Shenandoans)                   
Praise Time                                                                                                                                Praise to the Lord
What a Beautiful Name
All Hail the Pow'r of Jesus Name
Worthy is the Lamb (Shenandoans)
*
Intercessory Prayer……...............................................................Elder Gary Walker  
In Your Kingdom                                                                                                                          Emmanuel
Seria Todo Tan Distinto
How Great Thou Art (Shenandoans)
*
Tithes and Offering…………………………………………………………..Elder Ronald Wheeler
(KUMBAYA)
SCRIPTURE……………........................................................................PSALMS 34:4
SERMON DELIVERANCE
Make Us One
Worthy of Glory
A Song to the King (Shenandoans)
CLOSING REMARKS………………………………………………………..Pastor Sherwin Callwood, Sr.
POSTLUDE: GOD BE IN MY HEAD (Shenandoans)
* Worshipers May Enter
"Praise God From Whom All Blessings Flow"
Praise God, from Whom all blessings flow;
Praise Him, all creatures here below;
Praise Him above, ye heavenly host;
Praise Father, Son, and Holy Ghost.
"Lift Every Voice and Sing"
Lift every voice and sing   
Till earth and heaven ring,
Ring with the harmonies of Liberty;
Let our rejoicing rise
High as the listening skies,
Let it resound loud as the rolling sea.
Sing a song full of the faith that the dark past has taught us,
Sing a song full of the hope that the present has brought us.   
Facing the rising sun of our new day begun,
Let us march on till victory is won.
Stony the road we trod,
Bitter the chastening rod,
Felt in the days when hope unborn had died;   
Yet with a steady beat,
Have not our weary feet
Come to the place for which our fathers sighed?
We have come over a way that with tears has been watered,
We have come, treading our path through the blood of the slaughtered,
Out from the gloomy past,   
Till now we stand at last
Where the white gleam of our bright star is cast.
God of our weary years,   
God of our silent tears,
Thou who hast brought us thus far on the way;
Thou who hast by Thy might   
Led us into the light,
Keep us forever in the path, we pray.
Lest our feet stray from the places, our God, where we met Thee,
Lest, our hearts drunk with the wine of the world, we forget Thee;
Shadowed beneath Thy hand,   
May we forever stand.   
True to our God,
True to our native land.
~~~~~~~~~~~~~~~~~~~~~~~
 "We Give Thee But Thine Own" #670
We give Thee but Thine own,
What-e'er the gift may be;
All that we have is Thine alone,
A trust, O Lord, from Thee.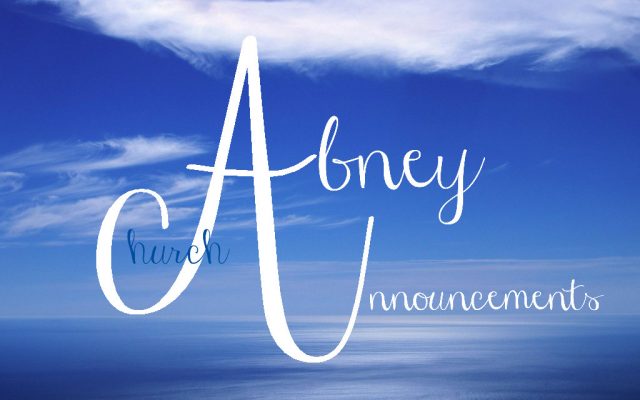 ACBC Bookmobile: The ACBC Bookmobile will be making a delivery between 4:00 - 4:15 pm on Sunday, February 23rd, to the Fayetteville SDA Church. To place an order call: 1-800-366-1844, or order online at: www.CarolinaACBC.com More information may be found on the clerk's bulletin board located in the hall opposite the green classroom.
Deaconess Meeting: There is a Deaconess Meeting immediately following Divine Worship in the Choir Room.  All deaconess, deaconess-in-training, junior deaconess and their parents are asked to attend.
Education Corner:  GFAA is now accepting application for the 2020 school year for students in Pre-Kindergarten – 11th grade.
The North Carolina scholarship program is now available from K-11.
You are encouraged to complete an application.   www.myportal.ncseaa.edu./NC/login
If you're interested in volunteering at the school please let us know.
We are accepting donations towards our new school facility. A barbecue fundraiser is planned for March 29. Cost of ticket is $10.00 for food (chicken & vegetarian) and soda.
Thank you for entrusting us with your child's education.
Please call the office if you have questions (910) 484-6091.
Shakuntala Ramsarran, Principal
Greater Fayetteville Adventist Academy
Event Photos: To All Church Ministries: If you would like photos taken for church related events that will be placed on your ministry page at abneychapel.org, please contact JoAnne Moseley.  You may also submit your own  high resolution photos to jammiejam4695@aol.com.
Guess Who's Coming to Dinner?: "Guess Who's Coming to Dinner?" is on Sabbath, February 29th, immediately following Divine Worship.  To register and for more information please see the "Guess Who's Coming to Dinner" board in the foyer.
Pantry: This is election year. Anyone interested in training to become the leader of the Pantry or training as a volunteer in the pantry for the 2021 – 2023 term, please see Sis Peggy Roey.
Religious Liberty: The Religious Liberty Department is asking for $10.00 from all members and visitors who are impressed to support this year's religious liberty campaign.
Stewardship: The Stewardship Department is sponsoring Breakfast Sunday, February 23, 2020 at 9:00am, to all those who are interested in financial planning and learning how to budget.  Come join us as we fellowship and learn tips on financial planning.
Sister Reese
Tasks Around the Church: On the 2nd and 4th Sundays, starting at 8:00 am, we are asking for mass participation from the church.. Please bring your tools that will help with each task.
February 16th  - Continue working on the edging project if they were not completed
Start working on Flower beds.  De-weeding and putting weed barrier down. Putting down Insect killer and fertilizer down.  
March 8th - Painting in/out doors.  Insuring we have the correct paint for the areas we are painting.
March 22nd - Creating a picnic area at the church in the woods of the car port.
If you have more suggestions that we can work on, feel free to bring your ideas up to our Head Deacon, Phil Hannon to be discussed.
Thank Your From Your Church, ABNEY CHAPEL SDA
United Youth Congress: BE PROACTIVE! Start planning now to attend the United Youth Congress hosted by BAYDA, the Black Adventist Youth Directors Association, August 11-15, 2021! The next youth congress will be held in Orlando, FL.
This event, which is held in different parts of our North American Division conference every five years, targets young people who are of middle school, high school & college age. In it, we promote career planning, drug awareness, sexual abstinence until marriage and a host of other programs and seminars of an academic, as well as, a spiritual nature.

Registration will open August 2020. Historically, prices range from $290-$400 (super early bird to late registration). This price includes all youth congress materials, activities, concerts, and all meals. If you start saving now (about $20) per month, you'd be set by April 2021, well within the deadline!

For more information, contact Elder Monroe, (910) 308-0986.
Women's Ministry: Church remember our commitment to helping the women in the woods with travel sized toiletries and weekend meals to children in need.
                               SICK AND SHUT IN
Bro Richard L. Hannon
608 Knob Court, Fayetteville, NC Tel.910-476-4485
Bro Howard Harvey
Fayetteville VA Medical Center 2300 Ramsey St Fayetteville, NC 28301
Tel. # 910-488-2120
Sis Marie Jones
Whispering Pines Nursing & Rehabilitation Ctr
523 Country Club Drive Fayetteville, NC 28301                   
Sis Ruby McSwain
Tel. # 910-425-8383
Sis Dorothy Peterson
Grand at River Valley Nursing Center Room #503A
140 Main Street,  Poughkeepsie, NY 12601  
Tel. # 1- 845-454-7600
Administrative Meetings­
Church Board Meeting …………………………………………………………………3rd Sunday at 9:00 am
Other Meetings
Disability Committee ……………………………………………………...3rd Saturday after Divine Worship
Elders Meeting…………………………………………………………………………2nd Sunday at 9:00 am
Finance Committee Meeting……………………………………………………2nd  & 4th Sunday at 11:00 am
Health Ministries Team …………………………………….................2nd Sunday at 1:30 pm                       
Safety Committee………………………….. …………………………………………2nd Sunday at  1:00 pm
School Board………………………………………………………………………….2nd Tuesday at 6:30 pm
Weekly Church Services and Activities
Morning Joy……………………………………………………………………....……...…Saturday  8:30 am
Sabbath School……………………………………………………………………………...Saturday 9:15  am                                                                   
Divine Worship…………………………………………………………………………….Saturday 11:00 am
Bible Study…………………………………………….. …………………………………..Saturday  5:00 pm
AYM…………………………………….. …………………………………......2nd and 4th Saturday  6:00 pm
Midday Prayer Meeting………………………………………………………………….Wednesday 12:00 pm
Prayer Meeting………………………………………………………………………….. Wednesday 7:00 pm
Friday Night Vespers ………………………………………………………………1st and 3rd Friday 7:00 pm
Something Good to Eat
Something Good to Eat
Buddha Bowls ~ Also known as Nourish Bowls, Macro Bowls, or Grain Bowls
Buddha Bowl is a one dish meal that consists of whole grains, vegetables, legumes, and a tasty sauce or dressing in a bowl.  It should be a balanced mix of nutritious and delicious ingredients.
To make a Buddha Bowl you will need something from each group:
A grain base, such as brown rice, quinoa, barley, whole grain pasta, or a non-grain, such as roasted sweet potatoes.
A variety of vegetables that are colorful, such as butternut squash, corn, beets, green peas, and greens (spinach, kale, etc).
Legumes – a selection of any of these legumes, such as lentils, black beans, chickpeas, edamame, etc.  This helps to keep you feeling full and satisfied.
Something crunchy and flavorful, such as nuts (pecans, walnuts almond slivers), seeds (sunflower, pumpkin, hemp, etc), fresh or dried fruit, crushed tortilla chips, or chopped red onions.
Avocado slices (optional)
Drizzle on a sauce.  You can create a homemade sauce, pesto, peanut sauce, salad dressing, dip, or a squeeze of lemon juice.
Use whatever you have and create your own using your own creativity.  The colors, flavors, and taste makes this a wonderful, nutritious, satisfying and delicious meal.  Enjoy!
Got questions?  Ask Ruth 917-496-2421.
Got questions?  Ask Ruth 917-496-2421.