>
Home
>
Trending Now @ Abney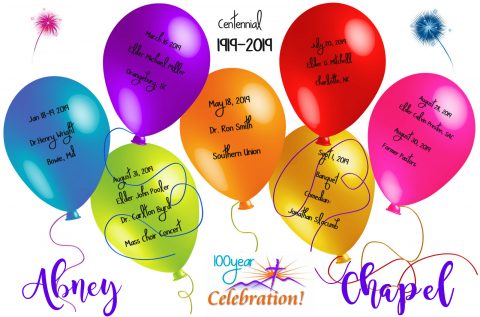 ---
                   Abney Chapel
Seventh-Day Adventist Church
                 
                Dr. Sherwin Callwood, Sr. Pastor
                                         Email: scallwood@ sacsda.org
                                              Phone: 407-421-9602
We warmly welcome everyone to worship and rejoice in the Lord, our God, maker of heaven and the earth, ruler of all creation.  Welcome to Abney Chapel, where together in Christ we are family.
                       January 12, 2019 
                                              11:00 a.m.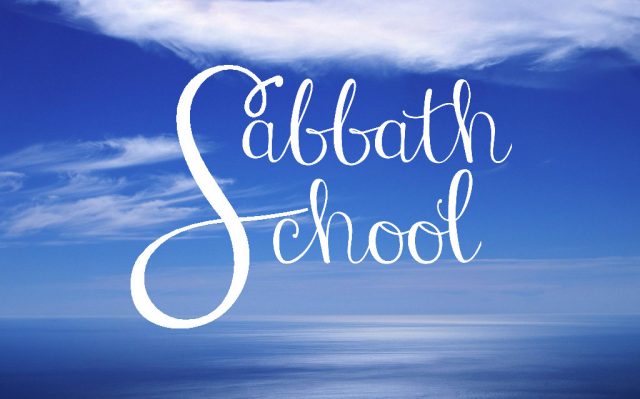 "The Sabbath-school affords to parents and children a precious opportunity for the study of God's Word.
But in order to gain that benefit which they should gain in the Sabbath-school, both parents and children should devote time to the study of the lessons, seeking to obtain a thorough knowledge of the facts presented, and also of the spiritual truths which these facts are designed to teach."...…..Testimonies on Sabbath School Work...Page 10
Superintendent………..Rachel Owens
Opening Song
Opening Prayer
Superintendent Remarks
Secretary Report
Special Music
Mission Story
Lesson Study Period
Personal Ministry
The Prayer Band Meets After Sabbath School  In the Library
                                Sabbath School Discussions in Video
                                        Lesson 1~ First Quarter
                                                           The Book of Revelations
                                                            Among The Lampstands
                                     Short Points 
                                    Other Resources for SS Lessons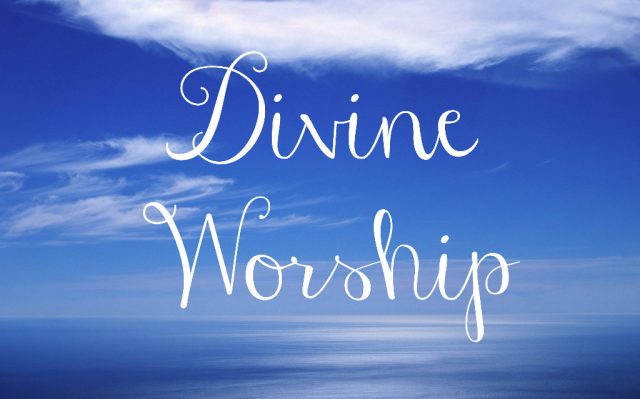 January 12, 2019 
                                                 11:00 am
Musicians.......................................................Sis Juanita Meekins
Call To Worship……………………...........................Deacon
Prayer of Invocation………………………………….Elder
Doxology…. "Praise God From Whom All Blessings Flow"
Fourth Commandment………..........................................Elder
Hymn of Praise..........#633.........."When All Get To Heaven"
*
Welcome …………………..…........................Sis Peggy Roey
Children's Story….………..Sis' Hannah and Onnah Vincent
Praise and Worship……………….. ………….Praise Team
*
Intercessory Prayer………………....................................Elder
Response…….................................................................................
Musical Selection……………….......................Chancel Choir
*
Tithes and Offering…………………………………..Elder
Response…….#670.......... "We Give Thee But Thine Own"
*
Musical Selection…………………..………..Chancel Choir
*
Scripture………..........................Pastor Sherwin Callwood, Sr.
Mark 4:35-41
Sermon…….………………....Pastor Sherwin Callwood, Sr
"Peace In The Storms of Life"
Closing Hymn…………#485………… "I Must Tell Jesus"
Benediction……….…………………………………..Elder
                                               …I was sick, and ye visited me:  Matthew 25:36
                           Remember the Sick and Shut-In



  
Take a moment to remember in prayer and to show love through acts of kindness, to those members who are unable to come to worship services. 

Bro Richard L. Hannon                                                                                                 
Bro Andrew Murphy
Sis Dorothy Peterson
Bro Oscar King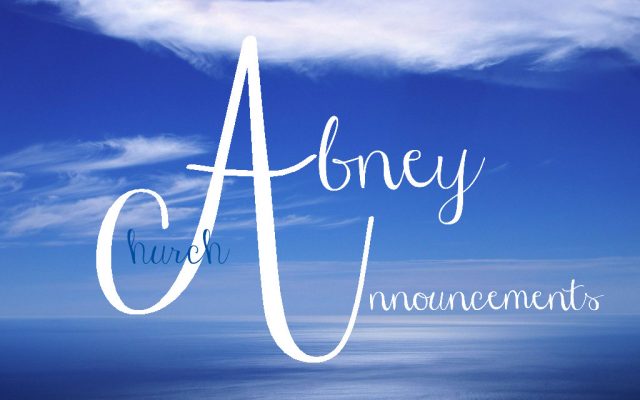 Birthday Announcement
The entire congregation extends a belated Happy Birthday to Pastor Callwood, which was on January 7th. We are blessed to have you with us, and extend God's blessings to you for many more years of longevity and service.
Centennial Committee
On Friday, January 18, 2019 at 7:00 pm, Pastor Henry Wright will kick off our Centennial Celebration. Throughout the year, our theme will be "Celebrating the Past, Committed to the Future".  Thank you for your support this past October when we had our first fundraiser, the International Festival.  It was a great success.
We are embarking on another major fundraising event, which is a souvenir booklet.  This booklet will provide you with an opportunity to advertise your business, organization and submit tributes in memory of loved ones we've lost.
The prices are: Full page ads- $150, In Memoriam page - $100, Half page ads - $75, Quarter page ads - $55 and Business cards - $25.  You can be a sponsor for this awesome event as a Silver Patron by donating $150-499.99, Gold Patron by donating $500-999.99 or a Platinum Patron by donating $1000 or more.  Please contact Sis. Francis Jackson at 910-670-6482 or Sis Reese at 910-988-8606 for further details  if you have any questions.   Please continue to pray for God's guidance as we continue to plan this event.  
Department Leaders
All Department Leaders will meet on Sunday, January 13th, at 9:00 am, and on Sunday, January 20th, at 9:00 am there will be a Church Board meeting.  We look forward to seeing all department leaders then.
All head officers need to make sure the clerk has your email address.  Please see Sis Peggy Roey, Head Clerk, or you may contact her by phone at: 910-578-0292; or by email at: peacefulroey5@gmail.com
                                                                 Men's Ministry
Elder Greg Arrington, Men's Ministry Leader, is looking for one adult assistant and one youth assistant for Men's Ministry. For more information please see Elder Arrington.
Music Ministry
Sharmeyne, Music Ministry Director, is requesting every member of any praise teams, choirs, musicians, and those who would like to join any of these ministries to meet with her after church today. 
Religious Liberty
The Religious Liberty Department is asking for $10.00 from all members and visitors who are impressed to support this year's religious liberty campaign.
Women's Ministries
Ladies, let us start the year off by coming together to plan the direction that we want our ministry to go, and discuss the goals we want to accomplish.  Our first pot-luck will be on Sabbath, January 26th after Divine Worship,  each person is asked to bring their ideas and a  covered dish to share. Everyone is welcome.
All announcements for the bulletin are due NO LATER THAN 12:00 PM (NOON) WEDNESDAY.  Please email your announcements to:  abneychapelbulletin@yahoo.com
 

​
WEEKLY SERVICES AND ACTIVITIES
Morning Joy:                                      Sabbath    8:30 am
Sabbath School:                                                 9:15 am                                                                    
Bible Study                                         Sabbath  5:00 pm
AYS:                                2nd and 4th Sabbath     6:00 pm
Midday Prayer Meeting:                Wednesday 12:00 pm
Prayer Meeting:                               Wednesday 7:00 pm
Chancel Choir Rehearsal:                Wednesday 6:00 pm
ADMINISTRATIVE MEETINGS
 
Church Board Meeting 3rd Sundays at 9:00 am
 
OTHER MEETINGS
Disability Committee  3rd Sabbath after Divine Worship
Elders Meeting                             2nd Sunday at 9:00 am
Health Ministries Team                 2nd Sunday at 1:30 pm                                                                             
Safety Committee                       2nd Sunday at 10:00 am
School Board                              2nd Tuesday at 6:30 pm