>
Home
>
Trending Now @ Abney
                                                                     
                                                                CLICK HERE: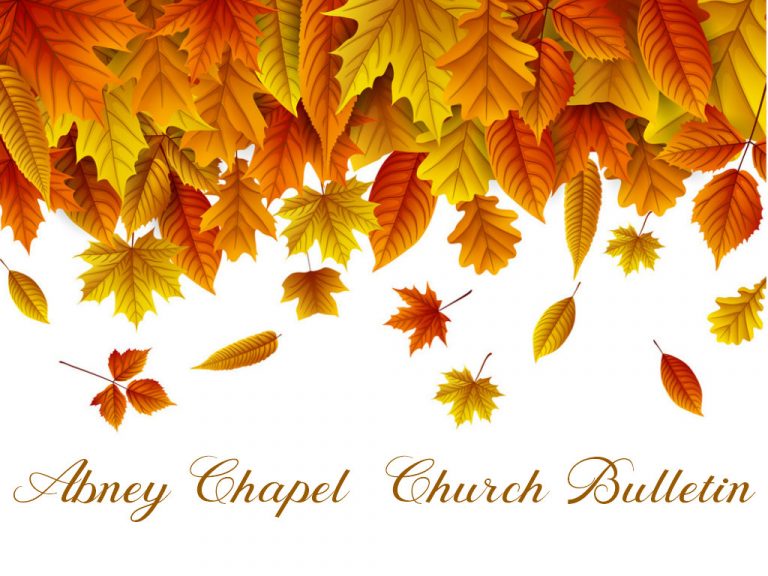 Dr. Sherwin Callwood, Sr. Pastor
                                                Email: scallwood@ sacsda.org
We warmly welcome everyone to worship and rejoice in the Lord, our God, maker of heaven and the earth, ruler of all creation.  Welcome to Abney Chapel, where together in Christ we are family.  
Early Morning Prayer Meeting: 8:30 AM
              November 16, 2019 ~ 9:15 AM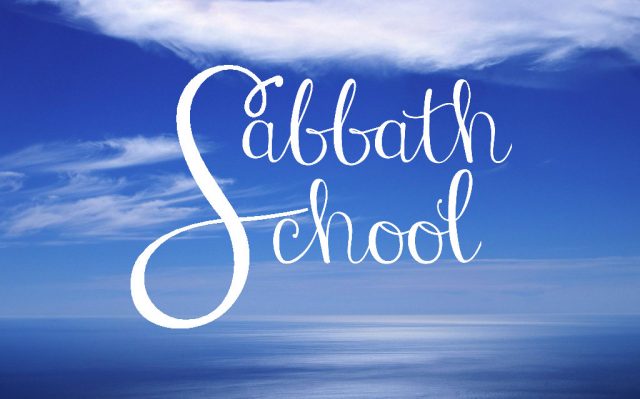 "The Sabbath-school affords to parents and children a precious opportunity for the study of God's Word.
But in order to gain that benefit which they should gain in the Sabbath-school, both parents and children should devote time to the study of the lessons, seeking to obtain a thorough knowledge of the facts presented, and also of the spiritual truths which these facts are designed to teach."...…..Testimonies on Sabbath School Work...Page 10
Sabbath School Program
9:15 a.m. – 10:30 a.m.
Superintendent………Elder Eli Swoope, Jr.
Opening Song………………………………………………………………………………………………..
Opening Prayer……………………………………………………………………….Elder Raphael Marshall
Superintendent Remarks………………………………………………………………………………………
Secretary's Report……………………………………………………………………………...Sis Elsie Corey
Special Music…………………….......................................................Sis Janice Swoope
Mission Story…………………………………………………………………………....Elder Mitchell Harris
Lesson Study Period………………………………………………………...Dr. Sherwin Callwood, Sr. Pastor
Closing Prayer………………………………………………………………………………………………...

Personal Ministries………………………………………………………………………..Sis Kaye Munson
        The Prayer Band Meets After Sabbath School  In the Library
                             Sabbath School Discussions in Video
                                    Lesson 7~ Fourth Quarter     
                                    Other Resources for SS Lessons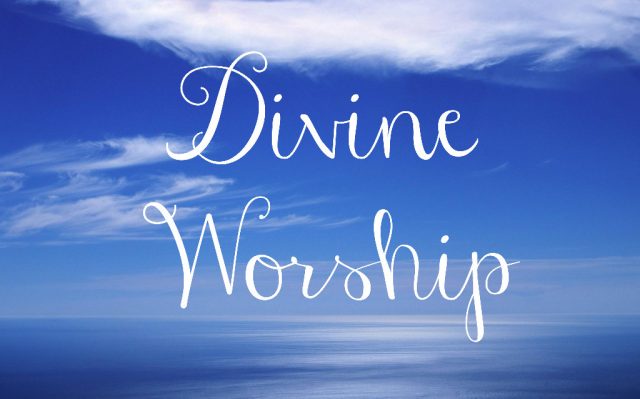 November 16, 2019 ~ 11:00 AM 
                                    Golden Age Day
                     "Seasoned Vessels for His Service"
Musicians……………………………………………………………...Sis Juanita Meekins, Sis Janice Swoope
Introit/Call To Worship………………………………………………………………..."Sweet, Sweet Spirit"
Prayer of Invocation………………...........................................................Elder Ronald Wheeler
Doxology…. …………………………………………………"Praise God From Whom All Blessings Flow"
Fourth Commandment and Affirmation of Faith……………………………………...Elder Ronald Wheeler
Hymn of Praise…................................................#618..........."Stand Up Stand Up For Jesus"
*
Special Presentation….........................................................Sis Rachel Owens/Pastor Callwood
Welcome....................................................................................…...Sis Alberta Bailey
Praise and Worship………......................................................………………….Praise Team
*
Intercessory Prayer…….............................................……………….. ...........Sis Kathy Michael
Response………………………………………………………………………………………………………….. "How Long Has it Been"
*
Worship in Song….....................................................................………….....Sis Alice Smith
Tithes and Offering……………………………………………………………………………………………….….Elder Gary Walker
Response…... ………………………………………………………………………..."Bring Ye All the Tithes into the Storehouse"
*
Scripture………………………………..…..Luke 2:25-38…...........................................Sis Patricia Morris
Introduction of Speaker………………………………………………………............…….Pastor Sherwin Callwood, Sr.
Song of Meditation…………………………………………………………........................…...Sis Janice Swoope
Sermon……..............................................................................................Dr. Ralph Peay
Closing Hymn…….…..……………………………………………………………………………………………………. Sis Alice Smith
Benediction and Blessing of Food………………………………………………………............…..Elder Mitchell Harris
"Sweet, Sweet Spirit"
1
There's a sweet, sweet spirit in this place,
And I know that it's the spirit of the Lord;
Refrain:
Sweet Holy Spirit,
Sweet Heavenly Dove,
Stay right here with us,
Filling us with Your love,
And for these blessings
We lift our hearts in praise,
Without a doubt we'll know
That we have been revived
When we shall leave this place.
2
There are sweet expressions on each face,
And I know they feel the presence of the Lord.
Refrain
~~~~~~~~~~~~~~~~~~~~~~~
"Praise God From Whom All Blessings Flow"
Praise God, from Whom all blessings flow;
Praise Him, all creatures here below;
Praise Him above, ye heavenly host;
Praise Father, Son, and Holy Ghost.
~~~~~~~~~~~~~~~~~~~~~~~
"Stand Up, Stand Up For Jesus" *618
1
Stand up, stand up for Jesus! ye soldiers of the cross;
Lift high His royal banner, it must not suffer loss:
From vict'ry unto vict'ry, His army shall He lead,
Till every foe is vanquished, and Christ is Lord indeed.
2
Stand up, stand up for Jesus! The trumpet call obey:
Forth to the mighty conflict, in this His glorious day;
Ye that are men now serve Him against unnumbered foes;
Let courage rise with danger, and strength to strength oppose.
3
Stand up, stand up for Jesus! Stand in His strength alone,
The arm of flesh will fail you, ye dare not trust your own;
Put on the gospel armor, and watching unto prayer,
Where calls the voice of duty, be never wanting there.
4
Stand up, stand up for Jesus! the strife will not be long;
This day the noise of battle, the next the victor's song;
To him that overcometh a crown of life shall be;
He with the King of glory shall reign eternally.
                                        …I was sick, and ye visited me:  Matthew 25:36
                       Remember the Sick and Shut-In



  
Take a moment to remember in prayer and to show love through acts of kindness, to those members who are unable to come to worship services. 
Elder Walter Farmer………………………………………......Village Green Health and Rehabilitation
                                                                          1601 Purdue Dr. Fayetteville, NC 28304
Bro Richard L. Hannon........................……….   608 Knob Court
                                                                          Fayetteville, NC 28303
                                                                          Tel. #
910-476-4485
Bro Howard Harvey………………………………………………  Fayetteville VA Medical Center
                                                                          2300 Ramsey St Fayetteville, NC 28301
                                                                          Tel. #
910-488-2120
Sis Marie Jones……………………………………………...…...Whispering Pines Nursing & Rehabilitation Ctr
                                                                          523 Country Club Drive
                                                                          Fayetteville,NC 28301                   
Sis Ruby McSwain………………...........................  Tel. #
910-425-8383
Sis Dorothy Peterson……………………………………………. Grand at River Valley Nursing Center Room #503A
                                                                          140 Main Street,  Poughkeepsie, NY 12601  
                                                                         Tel. # 1-
845-454-7600
Elder Andrew Reese……...……………………………………  Cape Fear Valley Medical Center
                                                                          1638 Owen Dr. Fayetteville, NC 2804
                                                                          Tel. #910-615-4000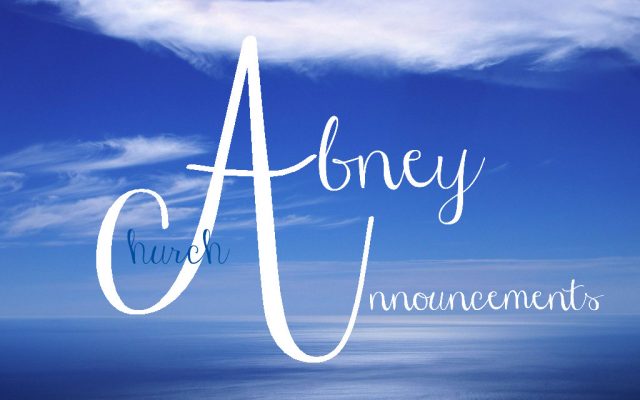 Centennial Committee: It's time to get your tickets to the event of the year! Join us in our final centennial event - a formal affair filled with fun and amazing entertainment hosted by Mr. Jonathan Slocumb,renowned comedian! See committee members and get your tickets before November 16. We are giving Abney Chapel a head start so be the first to secure your place. Tickets are $55 per person and the event will be held at the Double Tree Hotel on Cedar Creek Road, December 7, 2019.
We are also sponsoring an event just for the young people on December 28 at the Embassy Suites. Stay
Tuned!

Condolences: Our deepest condolences are extended to Sis Elena John upon the death of her mother. Sis John's mother's funeral was held Thursday, November 14 th , in Brooklyn, New York. Please remember Sis John and family in prayer.

Education Corner: For information on how to enroll your child in the Greater Fayetteville Adventist
Academy, or if you wish to volunteer please contact : Principal Ram at: 910 484-6091
email: Secretary.gfaa@outlook.com
Webpage: gfaaeagles.org
Financial Report for October 2019:
Budget:                  $14,277.18
Monthly Actual Received:   $15,403.51

Pathfinders: Registration is open for the 2019-2020 year.
Registration is $75 per person and includes a new club T-shirt.
Phase one is January 24-26, 2019 all Pathfinders 14 and up are eligible for registration. That fee is $75 and is to be paid through Eventbrite - see Director Walker for more details. Registration is open now and will close January 8, 2020 for the phase one event.
More to come….

Praise Dancing: If your child is between the ages of 4 - 11 and would like to join the young women's praise dancing group please come to our first rehearsal on Wednesday, December 4th at 6pm. We will be practicing for the winter program later on in the month. We will meet every Wednesday. For any questions call Jacqui at (919)-394-3691

Prayer Request: Bro Canty is in rehab, please remember him in prayer

Youth Day: Our next Youth Day will be February 1, 2020. We are seeking young individuals in the age range of 13 – 30 to speak for that day. All interested people should text their name and keyword: SPEAK2020 to our AY hotline: 910-364-9020.
News From South Atlantic Conference
44 Children's Books on Mental Health: "Mental health has impacted our children and it's not getting any
better with  the most common disorder of children – anxiety and increased suicidal rates.  If you've ever
heard a child talk about suicide ideation, it will break your heart.  Let's do what we can do love on, support and encourage our children.  Looking through the list of books I got excited – Don't Feed the Worrybug,What to Do When You Worry Too Much: A Kid's Guide to Overcoming Anxiety, In My Heart: A Book of Feelings, and more!  These books will help kids understand emotional and learning challenges.  I think these are excellent to read to our students, children, grandchildren, nieces, nephews, and church members. Let's keep our children in prayer!"
Rosemary Graham
Disabilities & Special Needs Ministries Director
South Atlantic Conference of Seventh day Adventist
https://childmind.org/article/best-childrens-books-about-mental-
health/utm_source=newsletter&utm_medium=email&utm_content=CLICK%20HERE&
utm_campaign=
Weekly-11-05-19

Adventurers – Engagement Training #3: Hello South Atlantic Directors & Staff,
A Friendly Reminder: The Adventurer PowWow / Engagement training for the state of Georgia will be
held this Sunday November 17, 2018 in Atlanta Ga.
The location is listed below. If you live in South Carolina or North Carolina you;re welcome to attend as well.
However, your scheduled date is Jan 12th 2020. Location will be announced later. 
Registration begins at 8:15 am. The training begins at 9 am - 5:30 pm. Please bring your $15 registration fee with you. Meals will not be served, so don;t forget to bring your lunch with you or you;re welcome to use any of the restaurants in area.
Attire for the day is Red Conference Shirts / Blue or Black Jeans. If you have any questions, please email me or your Area Coordinator.
Thank you for your support and I look forward to seeing you on Sunday.
Shelby Simmons, SAC Exec Adventurer Coordinator 
Location for Engagement Training
Decatur Adventist Junior Academy (DAJA)
2584 Young Road Stone Mountain, Ga 3008

South Atlantic Hope Grief Retreat: The South Atlantic Hope Grief Retreat will be held at our campground
March 27-29, 2020.
We hope to see you there!
Olivia Morrison for
Pastor Melvin Preston
Director of Grief Ministries
Something Good to Eat
Pumpkin Pie Oatmeal
INGREDIENTS
1 cup old-fashioned rolled oats
1 ¾ cups almond milk
¼ cup pumpkin puree
½ tsp vanilla extract
½ tsp ground cinnamon
½ cup chopped pecans (optional)
¼ cup maple syrup or to taste
DIRECTIONS:
1. Combine oats and milk in a small saucepan over medium heat.
2. Bring to boil; reduce heat and simmer, stirring occasionally, until desired consistency is reached,
about 3-7 minutes.
3. Stir in pumpkin puree, cinnamon and nutmeg until heated through, about 1 minute.
4. Serve, garnished with pecans and maple syrup, if desired.
Mmm. So tasty, warm, filling and satisfying on a cool morning!
Got questions? Ask Ruth 917-496-2421.
Church Board Meeting …………………………………………………………………3rd Sunday at 9:00 am
Other Meetings
Disability Committee ……………………………………………………….....3rd Sabbath after Divine Worship
Elders Meeting…………………………………………………………………………2nd Sunday at 9:00 am
Finance Committee Meeting……………………………………………………2nd  & 4th Sunday at 11:00 am
Health Ministries Team ……………………………….........……………...2nd Sunday
1:30pm  
                                   Safety Committee………………………….. ………………………………………2nd Sunday at  1:00 pm
School Board…………………………………………………………………………….2nd Tuesday at 6:30 pm
Weekly Church Services and Activities
Morning Joy………………………………………………………………………………..Sabbath 8:30 am
Sabbath School………………………………………………………………………………9:15 am                                      
Bible Study…………………………………………….. …………………………………...Sabbath  5:00 pm
AYM…………………………………….. ………………………………….......2nd and 4th Sabbath  7:00 pm
Midday Prayer Meeting………………………………………………………………….Wednesday 12:00 pm
Prayer Meeting………………………………………………………………………….. Wednesday 7:00 pm
Chancel Choir Rehearsal…………………………………………………………………Wednesday 6:00 pm
Friday Night Vespers ………………………………………………………………1st and 3rd Friday 7:00 pm