>
Home
>
Trending Now @ Abney
WEEKLY SERVICES AND ACTIVITIES
Sabbath School:                                                                9:15 am
AYS:                                                                                 TBA
Midday Prayer Meeting:                                                     Wednesday 12:30 pm
Prayer Meeting:                                                                 Wednesday 7:00 pm
Chancel Choir Rehearsal:                                                   Wednesday 6:00 pm
ADMINISTRATIVE MEETINGS
 
Church Board Meeting 3rd Sundays at 9:00 am
 
OTHER MEETINGS
Disability Committee  -  3rd Sabbath after Divine  Worship
Elders Meeting - 2nd Sundays at 9:00 am
Health Ministries Team meeting on every 2nd Sunday at 1:30pm
School Board - 2nd Tuesdays at 6:30 pm
WEEKLY CHURCH SERVICES AND ACTIVITIES
Morning Joy: Sabbath  8:30 am
Sabbath School: 9:15 am
Bible Study: Sabbath  6:00 pm
AYS: 2nd and 4th Sabbath    7:00 pm
Midday Prayer Meeting: Wednesday 12:00 pm
Prayer Meeting: Wednesday 7:00 pm
Chancel Choir Rehearsal: Wednesday 6:00 pm
Dr. Sherwin R. Callwood, Sr., Pastor
| | |
| --- | --- |
| Associate Pastor | Patrick Tyrill |
| Head Elder | Mitchell Harris |
| Head Clerk | Peggy Roey |
| Church Secretary | Devin Curwen |
| Treasurer | Caroline Harris |
| Head Deacon | Oscar King |
| Head Deaconess | Caron Branch |
| Minister of Music | Janice Swoope |
| S.S. Superintendent | Ronald Wheeler |
| Head Usher | Jadedene Hannon |
| Religious Liberty | Greg Arrington |
| AYS | Danita Roey |
| Seniors Leader | Rachel Owens |
| Safety Officer | Fallody Moonga |
| Pathfinders | Karen Walker |
| Adventurers | Tye Vaught |
| Family Ministry | Lawrence Vincent |
| Women's Ministry | Blondelle Lake-Carter |
| Men's Ministry | Chris Mobley |
| Children's Ministry | Tonya Fewell-Mobley |
| Health Ministry | Gary Walker |
| Disability Ministry | Paulette Reese |
| Education Department | Nicole Turner |
| Pantry | Peggy Roey |
| Community Service | Judy Toney |
| Communications | Curtis Monroe |
| Webmistress | JoAnne Moseley |
---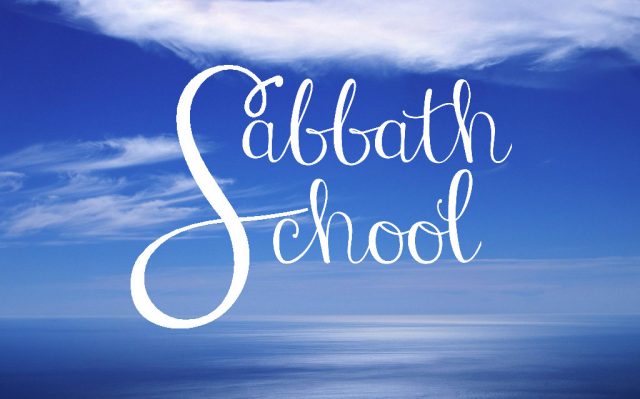 The Sabbath-school affords to parents and children a precious opportunity for the study of God's Word.

But in order to gain that benefit which they should gain in the Sabbath-school, both parents and children should devote time to the study of the lessons, seeking to obtain a thorough knowledge of the facts presented, and also of the spiritual truths which these facts are designed to teach.
                                               July 14, 2018
                                                   9:15 am
 
Superintendent
Opening Song
 
Opening Prayer
 
Superintendent Remarks
 
Secretary Report
 
Special Music
 
Mission Story
 
Lesson Study
 
​
The Prayer Band Meets After Sabbath School In the Library



                                                                                                                             Sabbath School Discussions in Video
                                                                                Lesson 2~ Third Quarter~ July 
                                          Short Points 
                                                          Other Resources for SS Lessons:
                                        Curtis Hall~ Sabbath School Coach~ Hit The Mark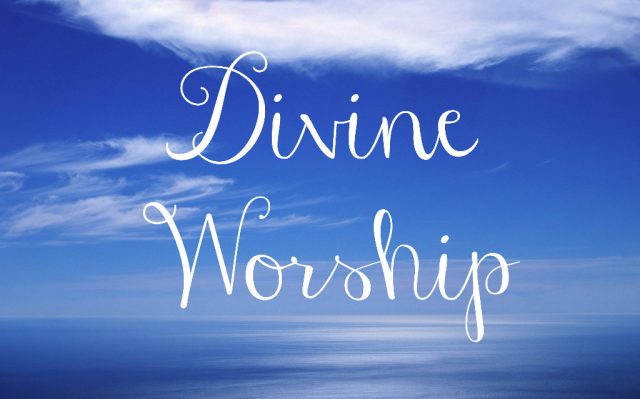 July 14, 2018
Introit/Call To Worship…………………….Deacon
Invocation…………………………Elder
Doxology……..#694….... "Praise God From Whom"
Fourth Commandment………….Elder
Affirmation of Faith ………………...….John 3:16, 17
*
Welcome/Greeting………………..Sis  Shirlene Coley
Children Chapel……………..…Sis Jadedene Hannon
Hymn of the Morning………………….Congregation
Praise and Worship…………………...…Praise Team
*
Intercessory Prayer……………....Pastor Patrick Tyrill
Response….....#684…..... "Hear Our Prayer, O Lord"
Special Music………………………….Chancel Choir
*
Tithe and Offering……………...Elder Curtis Monroe
Response….#670... "We Give Thee But Thine Own"
*
Introduction of Speaker. Pastor Sherwin Callwood, Sr.
Song of Meditation……………………Chancel Choir
*
Scripture…………………………Pastor Sherwin Jack
Spoken Word………………….....Pastor Sherwin Jack
Closing Hymn……………………………….….TBA
Benediction……….……Pastor Sherwin Callwood, Sr.
*Worshipers May Enter
All announcements for the bulletin are due NO LATER THAN 12:00 PM (NOON) WEDNESDAY.  Please email your announcements to:  Abneychapelbulletin@yahoo.com
                                                                    …I was sick, and ye visited me:  Matthew 25:36
                                      Remember the Sick and Shut-In



  
Take a moment to remember in prayer and to show love through acts of kindness, to those members who are unable to worship.

Bro Richard L. Hannon                                                                                                 
Bro Andrew Murphy
Sis Dorothy Peterson 
​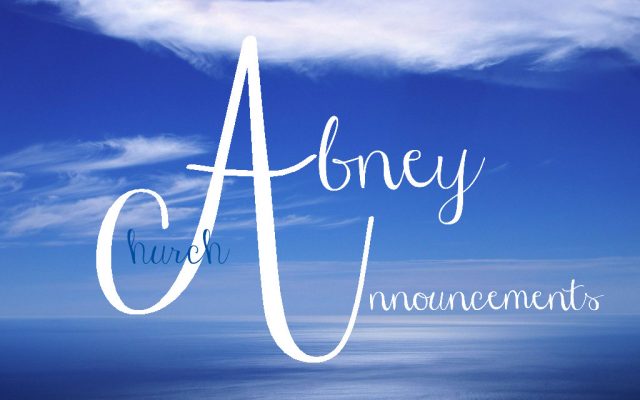 All announcements for the bulletin are due NO LATER THAN 12:00 PM (NOON) WEDNESDAY.  Please email your announcements to:  Abneychapelbulletin@yahoo.com
We warmly welcome everyone to worship and rejoice in the Lord, our God, maker of heaven and the earth, ruler of all creation.  Welcome to Abney Chapel, where together in Christ we are family. 
Baby Shower: You are cordially invited to the Baby Shower for Nikita Alexander, today at 6:30 pm.  The location is 327 Peaceford Ave, Raeford, NC
Building Committee Meeting: All Committee members we will have a meeting on Monday, July 16th at 6:30 pm in the Fellowship Hall to finalize some things before the kick off on July 21st.
Community Service's – Back to School Give Away:  On August 16th, Community Service, a part of Combine Services will have their Back to School Give Away at Walker Spivey School Gym from 5:00 – 8:00 pm for grades K-12.  This is a free event of school supplies and the children must be present for the giveaway. There will also be medical screenings.  Combine Services requests your prayers and material support.  They are accepting book bags, and school supplies.  The drop off location is the Abney Chapel Community Service Center located at 332 Old Wilmington Road, Fayetteville, NC.  The Center is open Monday and Wednesday from 9:30 am – 12:00 pm, or by appointment.  For more information, please contact Sis Judy Toney at: 910-583-4886.
Condolences:  Our deepest condolences are extended to Elder George Sampson Sr., upon the death of his wife, Mary Helen, who died on July 2nd.  Tomorrow, July 15th, her viewing will be from 9:00 – 10:30 am followed by her funeral at 11:00 am, here at Abney. Please remember Elder Sampson and family in prayer.
In sorrow, we announce the death of Sis Catherine (Kitty) Jackson.  She was a beloved former principal and teacher of grades 5 – 8 here at Abney Chapel SDA Christian School from 2000 - 2002.  A Memorial Service in Baltimore, MD will be Sunday, July 22nd, at 1:30 pm at the Berea Temple SDA Church, 1901 Madison Ave, Baltimore, MD 21217. In lieu of flowers, please extend a financial donation to Southwest Adventist Junior Academy in memory of Catherine Black Jackson. Please remember her husband, Pastor Robert Jackson Sr., and family in prayer.
Fayetteville SDA Church:  The Fayetteville SDA Church is having a series on marriage titled, "Journeying Through the Sanctuary With Jesus Christ".  The series began July 7th – August 11th and will take place during vespers hour, Sabbaths, starting at 7:00 pm.
International Weekend: Celebrating all nations!!! An International Weekend is planned for August 10-11, 2018 here at Abney. We are looking forward  to an entire weekend filled with fun, worship, and fellowship!  Our youth will lead out Friday evening. Saturday morning's Divine Worship plans to be a foretaste of heaven. Various nationalities of worshipers will celebrate the Sabbath together. Saturday afternoon, a musical celebration will feature the Umoja African Choir, Tongues of Fire and others. A "Back in the Day/Retro" Social will take place Saturday night. Join us for a wonderful, fun-filled Sabbath!
Pantry: If anyone is interested in taking over the Pantry, please see Sis Peggy Roey or Sis Cecilia Wheeler so that you may begin your training.
Women's Ministries: A convention for women: Connections - A weekend designed to draw all women closer to the heart of God and His extraordinary plan for their daily lives, September 6-9, 2018 in Chattanooga Tennessee.  For more information, please see Sis Blondelle Carter.
Let us remember our commitment to help provide toilet items for the women in the woods and weekend meals for school aged children.
Something Good to Eat
BANANA ICE CREAM SUNDAE
INGREDIENTS
For the Ice cream
3 frozen bananas
For the Chocolate sauce
1 tablespoon melted coconut oil
1 tablespoon carob or chocolate powder
1 teaspoon agave syrup or preferred sweetener
For the Toppings
Almond butter
Anything else your heart desires
PREPARATION
To make the ice cream: put the bananas in a high-speed blender and blend until they become a creamy, fluffy, white soft serve ice cream. Scoop into a bowl.
To make the chocolate sauce: whisk the ingredients together. Drizzle over your ice cream along with the rest of your toppings. Enjoy!
Please email your announcement to:  abneychapelbulletin@yahoo.com​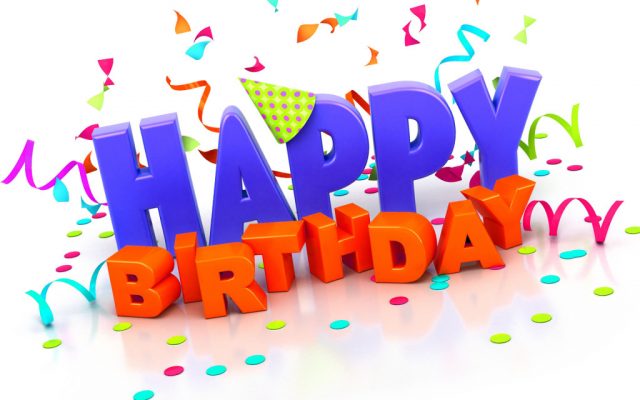 July
01 Carmen Pasive
01 Darren Rowe
02 Jaylah Hannon
13 Sean Smith
14 Grace Autry
14 Howard Harvey
16 Brianna Monroe
17 Naja Austin
18 Vassula Love
20 Alice Smith
21 Grace Fewell
25 Esther Kersey
27 Paulette Reese
30 Marie Jones