>
Home
>
Trending Now @ Abney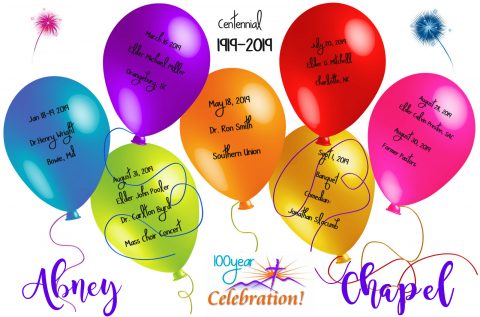 ---
                   Abney Chapel
Seventh-Day Adventist Church
                  
                Dr. Sherwin Callwood, Sr. Pastor
                                         Email: scallwood@ sacsda.org
We warmly welcome everyone to worship and rejoice in the Lord, our God, maker of heaven and the earth, ruler of all creation.  Welcome to Abney Chapel, where together in Christ we are family.
                       MARCH 15, 2019 
                                              11:00 a.m.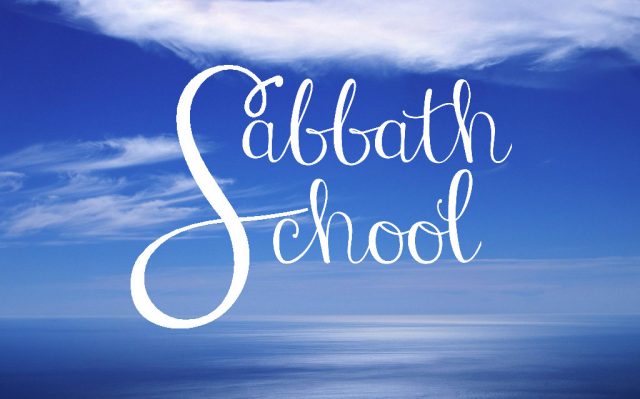 "The Sabbath-school affords to parents and children a precious opportunity for the study of God's Word.
But in order to gain that benefit which they should gain in the Sabbath-school, both parents and children should devote time to the study of the lessons, seeking to obtain a thorough knowledge of the facts presented, and also of the spiritual truths which these facts are designed to teach."...…..Testimonies on Sabbath School Work...Page 10
Superintendent……….Elder Christine Tillman
Opening Song
Opening Prayer
Superintendent Remarks
Secretary's Report
Special Music
Mission Story
Lesson Study Period ~ Taught as a Whole-Elder Raphael Marshall
Personal Ministry
The Prayer Band Meets After Sabbath School  In the Library
                                Sabbath School Discussions in Video
                                         Lesson 10~ First Quarter
                                                           The Book of Revelations
                                                 Short Points 
                                    Other Resources for SS Lessons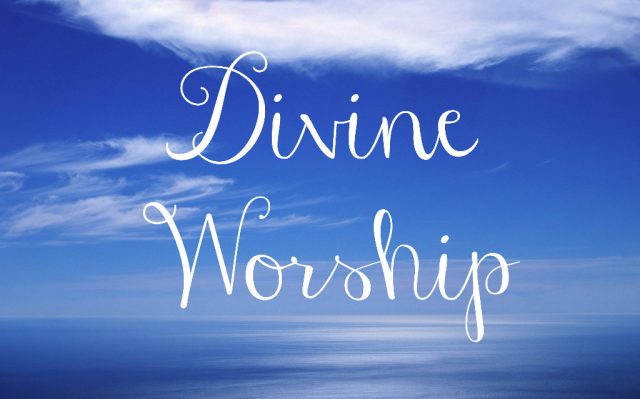 March 15, 2019 
Introit…………………………………….Sis Shaneka Murphy      "We've Come This Far By Faith"
Prayer of Invocation……………...………….Bro Robert Mace
Doxology……………………………………Bro Robert Mace
"Praise God From Whom All Blessings Flow"
Fourth Commandment…………….............Bro Jermaine South
Affirmation of Faith…….John 3:16-17.…..Bro Jermaine South
Hymn of Praise...................#100.................Elder Derwood Clark    
"Great Is Thy Faithfulness"
*
Welcome/Greetings ………………………Sis Francis Jackson
                                               Dr. Sherwin Callwood, Sr. Pastor
                                     NC House Representative Elmer Floyd
Celebrating the Past Presentation………….…Digital Clip
Children's Chapel….………………………Sis Jessica Johnson
Praise and Worship…………………...………….Praise Team
*Intercessory Prayer………………..................Sis Symone Lynch
Response……..............................................................Congregation
Committed to the Future
Special Music…….…………….....................The Wright Family 
*
Tithes and Offering…………...........................Bro Alfred Rowe
Response……....#670............ "We Give Thee But Thine Own"
*
Introduction of the Speaker……………………Sis Peggy Roey
Song of Meditation…........................................The Wright Family 
*
Scripture……… ..Luke 1:30-35…………Dr. Milton Blackmon
Sermon…….……………….......................Pastor Michael Miller             
Music (Appeal) ………. …………………..The Wright Family
Benediction……….…………………….Dr. Milton Blackmon
*Worshipers May Enter
                                               …I was sick, and ye visited me:  Matthew 25:36
                           Remember the Sick and Shut-In



  
Take a moment to remember in prayer and to show love through acts of kindness, to those members who are unable to come to worship services. 
Bro Richard L. Hannon....608 Knob Court, Fayetteville, NC 28303                                                    Bro Oscar King……………...Cape Fear Medical Center
Sis Ruby McSwain………………..
Bro Andrew Murphy......6200 Twiggs Court, Hope Mills, NC 28348
Sis Dorothy Peterson ……………Grand at River Valley
                                         Nursing Center Room #503A
                                          140 Main Street
                                          Poughkeepsie, NY 12601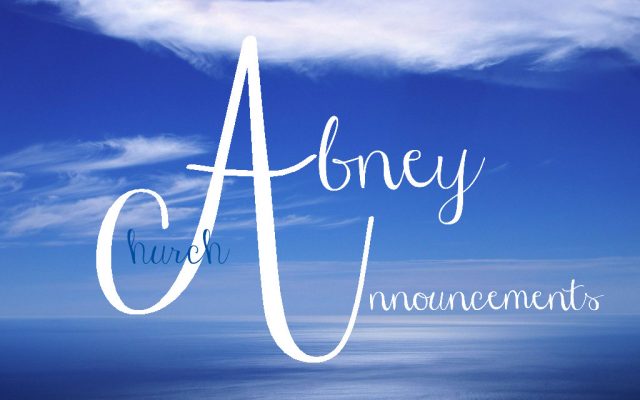 Today at Abney: Lunch served immediately after Divine Worship
Adventist Youth Ministry – Celebrating the Past and Committed to the Future: 5:30 pm Gertrude McNeill Alumni Association & Real Talk Forum – Youth, Young Adults and Older Adults
Sunset – 7:30 pm Old Fashion Social – Nita Rowe and Centennial Committee
Centennial T-Shirts will be on sale so get yours today to commemorate this momentous occasion!
~~~~~~~~~~~~~~~~~~~~~~~~~~~~~~~~~~~
Camp Meeting: Camp meeting dates are June 6-15, 2019.  Plan now to attend.
Centennial Committee: The following fundraisers are ongoing:
April 7, 2019:  A Hat Tea Party.  More details will be shared from the pulpit.
Souvenir booklet where you can place an ad, do an In Memoriam page.   Prices range from $25 and up.  Please contact Sis Francis Jackson at 910-670-6482 for more details.
Centennial T-shirts are on sale after AYM each Sabbath.  Prices range from $12 up to $22.
Many more events are planned and we will keep you updated.  We need your prayers, support and financial support.  May God be praised.   Please see any committee member if you have any questions.
Sis Paulette Reese, Centennial Committee Chair
Children's Ministries: The Children's Ministries would greatly appreciate donations of a bag of candy of your choice by the end of March. All candy or monetary donations would be greatly appreciated. You may turn in any donations to Children's Ministries Leader Alexis Reevey. Thank you for your support of the Children's Ministries.
Condolences: Please remember in prayer Bro Mickey Coley, as he mourns the death of his uncle.
Also, please remember Sis Eloise Rey in prayer as she  mourns the death of her uncle, Willie Frank McLeod.  His funeral was last Sabbath.
Real Life Birthday Celebration: My Church family is invited to my 82nd birthday celebration on Sunday, April 28th from 2:00 pm – 5:00 pm. A real life celebration with family and friends. Come on and praise the Lord with me. Ss Anna Cameron
South Atlantic Conference: SAC TRI-STATE YOUTH AND YOUNG ADULT FEDERATION - Sabbath,  March 30th at St Phillip AME Church, 240 Candler Rd SE, Atlanta, GA 30317
Calling all young people from North Carolina, South Carolina, and Georgia! Come for a weekend of worship and fellowship in Atlanta GA.  This federation will be "NO ORDINARY WORSHIP!" 
Morning Worship 11:30 am Pastor Patrick Tyrill, guest speaker

Lunch 1:30 pm – 3:30 pm

Seminars 3:30 – 5:00 pm

Super Concert 6:00 – 8:00 pm Featuring Kelontae Gavin

Socials
Thank You: We, the Singletary family appreciate all acts of kindness and thanksgiving shown towards us during the loss of our family member.  The cards, calls, food, text, flowers, prayers and support were above and beyond the normal call of duty. From the bottom of our hearts we thank you.
Peter Singletary and Family
The Johnson Sisters: The Johnson Sisters are excited to share the news of the release of their CD "Yes, God is Real". For more information please see Sis Rebecca Johnson, Sis Lois Bethea, or Sis Catherine Washington.
All announcements for the bulletin are due NO LATER THAN 12:00 PM (NOON) WEDNESDAY.  Please email your announcements to:  Abneychapelbulletin@yahoo.com
BIO
Pastor Michael Miller is from Philadelphia, Pennsylvania
He is a product of Public and Christian education, having attended Millersville University in Millersville, Pennsylvania in 1981 where he majored in Electrical Engineering and Physics and Oakwood University in Huntsville, Alabama where graduated in May 1992 with a BA degree in Theology and a minor in Psychology.  He has also studied Business Law and Human Behavioral Psychology. He is presently enrolled at Southern Adventist University in Collegedale, Tenn., pursuing a Masters of Divinity Degree in Homiletics and Church Administration. He is a certified marriage counselor.
In 1990 Pastor Miller was recognized as a Congressional Scholar by the Whitehouse under President Bush while he was a student at Oakwood University.  In 2000-2001and 2007-2008 he was listed and honored in the National Register's WHO'S WHO in executives and professionals.
Pastor Miller served as a member of the Martin Luther King Youth Interfaith Committee, Jimmy Carter Atlanta Project, and a Chaplain with the Atlanta, Georgia Fulton County Police Department, where he held the rank of Captain.
Pastor Miller was blessed to serve nine awesome Churches in the South Atlantic Conference of Seventh-day Adventists located throughout the states of North and South Carolina and Georgia.  He is now the Pastor of the awesome churches of  Maranatha SDA church in Manning SC and the Berea SDA church in Sumter SC.
Pastor Miller's areas of Ministry concentration are in Youth, Public Evangelism, uplifting the name of Jesus, encouraging people, transforming lives, winning souls to the kingdom of Christ all by the power of the Holy Ghost.
All announcements for the bulletin are due NO LATER THAN 12:00 PM (NOON) WEDNESDAY.  Please email
Something Good to Eat
Easy Baked "Buffalo Falafel"
INGREDIENTS
1 can drained chickpeas, rinsed and drained well or
2 C cooked
¼ C parsley, removed from stems
1-2  cloves garlic, minced
¼ tsp smoked paprika
1/8 tsp cumin
¼ tsp chili powder or sage
1-2 Tbsp hot sauce (Frank's is recommended – This is
What makes it "Buffalo" – adjust to taste)
1 Tbsp extra virgin olive oil
1-3 Tbsp Oat flour (grind up the oats until fine)
Salt and pepper to taste
Instructions
Preheat the oven to 350*
Add chickpeas, parsley, garlic, smoked paprika, cumin, chili powder, hot sauce, and extra virgin olive oil to a food processor.  Add salt and pepper to taste. Process until mostly smooth.
Mix in oat flour, 1 Tbsp at a time, until the mixture is dry enough that can easily be shaped into patties.  At this point, taste the mixture and adjust seasoning as necessary.
Form mixture into 8 patties, and place directly on a baking sheet.  Bake for 18-22 minutes, or until the falafel are crispy on the outside and tender on the inside.  Remove from oven and allow the falafel to cool on the baking sheet for 5 minutes before moving them to a cooling rack.
Serve on salads, with rice, with hummus, or with a dipping sauce. (Recipe- ½ C hummus, 2 Tbsp salsa, hot sauce [optional], salt + pepper. Mix in a small bowl.
Got questions?  Ask Ruth 917-496-2421
All announcements for the bulletin are due NO LATER THAN 12:00 PM (NOON) WEDNESDAY.  Please email your announcements to:  abneychapelbulletin@yahoo.com
​
WEEKLY SERVICES AND ACTIVITIES
Morning Joy:                                      Sabbath    8:30 am
Sabbath School:                                                 9:15 am                                                                    
Bible Study                                         Sabbath  5:00 pm
AYS:                                2nd and 4th Sabbath     6:00 pm
Midday Prayer Meeting:                Wednesday 12:00 pm
Prayer Meeting:                               Wednesday 7:00 pm
Chancel Choir Rehearsal:                Wednesday 6:00 pm
March 23rd………………………………..Communion
ADMINISTRATIVE MEETINGS
 
Church Board Meeting 3rd Sundays at 9:00 am
 
OTHER MEETINGS
Adventurers                             2nd and 4th Sunday at 10:00 am
Disability Committee               3rd Sabbath after Divine Worship
Elders Meeting                         2nd Sunday at 9:00 am
Health Ministries Team              2nd Sunday at 1:30 pm                                                                   Safety Committee                     2nd Sunday at 10:00 am
School Board                            2nd Tuesday at 6:30 pm