>
Home
>
Trending Now @ Abney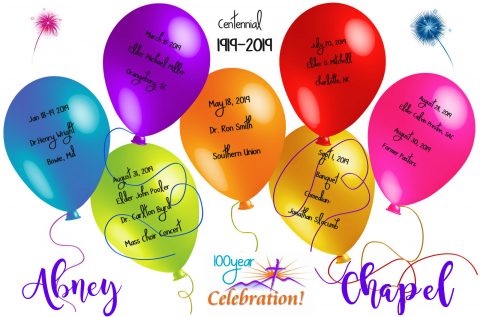 TRENDING NOW AT ABNEY
                                                    CLICK FOR MORE INFORMATION
Centennial Celebration Activities
---
                     Abney Chapel
Seventh-Day Adventist Church
                   
                Dr. Sherwin Callwood, Sr. Pastor
                                             Email: scallwood@ sacsda.org
We warmly welcome everyone to worship and rejoice in the Lord, our God, maker of heaven and the earth, ruler of all creation.  Welcome to Abney Chapel, where together in Christ we are family.
                     MAY 11, 2019 ~ 9:15 AM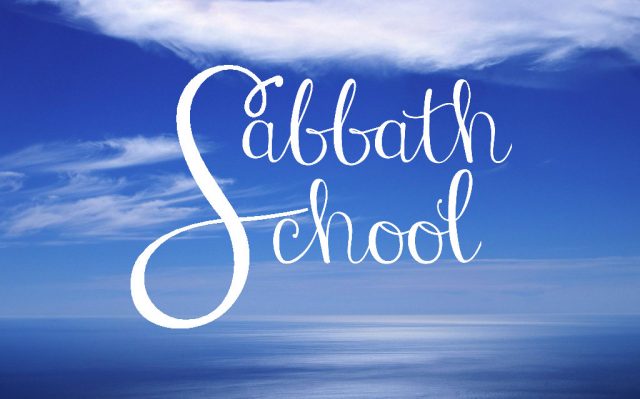 "The Sabbath-school affords to parents and children a precious opportunity for the study of God's Word.
But in order to gain that benefit which they should gain in the Sabbath-school, both parents and children should devote time to the study of the lessons, seeking to obtain a thorough knowledge of the facts presented, and also of the spiritual truths which these facts are designed to teach."...…..Testimonies on Sabbath School Work...Page 10
Superintendent
Opening Song
Opening Prayer
Superintendent Remarks
Secretary's Report
Special Music
Mission Story
Personal Ministry
The Prayer Band Meets After Sabbath School  In the Library
                                 Sabbath School Discussions in Video
                                        Lesson 6~ Second Quarter
                                    Family Seasons
Short Points 
                                    Other Resources for SS Lessons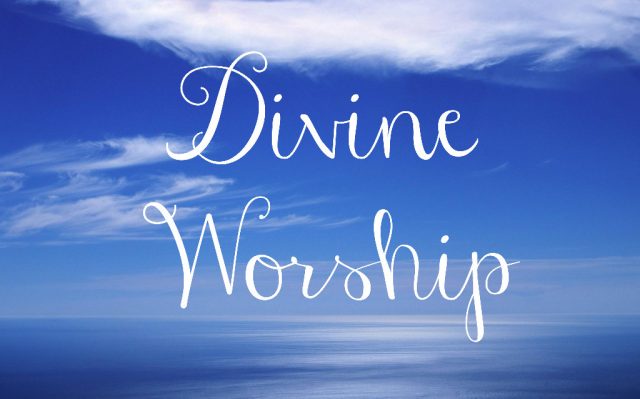 MAY 11, 2019 ~ 11:00 AM
11:00 am
Musician(s)……………………………………………
Call To Worship……………………..................Deacon
Prayer of Invocation…………….Elder Mitchell Harris
Doxology...……...Praise God From Whom All Blessings Flow"
Fourth Commandment & Affirmation of Faith ………….....Elder Mitchell Harris
Hymn of Praise.....................................................................
*
Welcome …………………..…................................Clerk
Praise and Worship……………….. ……..Praise Team
*
Intercessory Prayer……….............Elder Mitchell Harris
Response…….......................................................................
Worship in Song.… …………………...Chancel Choir
*
Tithes and Offering…………........Elder Curtis Monroe
Response….#670...... "We Give Thee But Thine Own"
*
Introduction of Speaker...Pastor Sherwin Callwood, Sr.
Song of Meditation….................................Chancel Choir
*
Scripture………................................Elder Ron C. Smith,
            President, Southern Union Conference of SDA
Sermon…….…………………….Elder Ron C. Smith,  
            President, Southern Union Conference of SDA
Closing Hymn………………………………………...
Benediction……….……………..Elder Curtis Monroe
                                        …I was sick, and ye visited me:  Matthew 25:36
                       Remember the Sick and Shut-In



  
Take a moment to remember in prayer and to show love through acts of kindness, to those members who are unable to come to worship services. 
Bro Richard L. Hannon....608 Knob Court, Fayetteville, NC 28303                                                    Bro Oscar King……………...Cape Fear Medical Center
Sis Ruby McSwain………………..
Bro Andrew Murphy......6200 Twiggs Court, Hope Mills, NC 28348
Sis Dorothy Peterson ……………Grand at River Valley
                                         Nursing Center Room #503A
                                          140 Main Street
                                          Poughkeepsie, NY 12601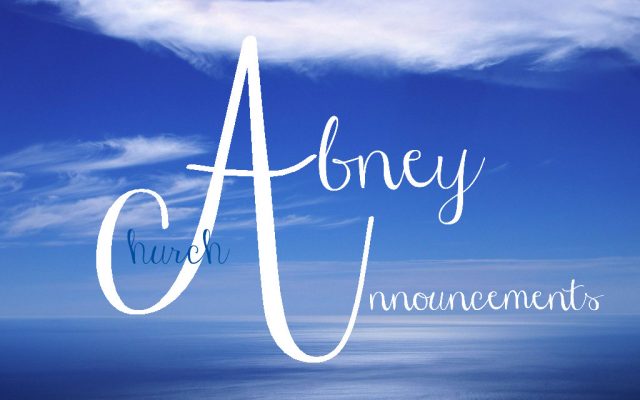 A System for Survival In the 21st Century
Can we survive… increasing crime, diminishing morals, bankruptcy…YES, WE CAN! Enjoy a dynamic journey through the Bible for answers to life's dilemmas.
Ron C. Smith, D.Min., Ph.D., presenter; Jim Davidson, Physician Recruiter; David Freedman, Personal Finance Expert; Sherwin Callwood, Th.D., B.C.C., Host Pastor
Location: Abney Chapel SDA Church – 910-488-7525
Opening Night: Saturday, May 11th, at 7:00 pm
Nightly at 7:00 pm except Tuesdays and Thursdays until June 1st
And May 25th and June 1st, daytime services start at 11:00 am
AYS at East Market Street
Renowned gospel guitarist Roland Gresham will be in concert at East Market Street SDA Church, on Sabbath, May 25th, at 7:15 pm. A love offering will be collected and CDs will be available for purchase after the concert.
Camp Meeting
Camp meeting dates are June 6-15, 2019.  Plan now to attend.
Men's Ministry
The Abney Chapel Centennial Committee is requesting all veterans, (active duty and retired) wear their uniforms on May 18th.  The veterans of our great country will be recognized for their service.
Music Ministry
Anyone wanting to be involved with the music ministry in any way, please meet immediately following service with Sis Carlita Clark, Minister of Music. 
Centennial Committee
The Centennial committee wishes to thank each of you for your prayers and continued support of the Abney 100th Centennial Celebrations.  Our next celebration is on Sabbath, May 18, 2019.  Our guest speaker is Dr. Ron Smith, President of Southern Union Conference of SDA.  On that day, we will honor our military who have served and continue to serve in the armed forces.  Additionally, we are asking that 100 women in white stand united in service to God.
We appreciate your support of our ongoing fundraisers Souvenir Booklets and T-shirts.  Let us continue to pray for each other and remember that as we commemorate the past 100 years, let us focus on unity and our future of spreading God's love and truth to hasten His return.
All those traveling from out of town who wish to book a room for the 100th Centennial Finale weekend, August 29-30 & September 1, 2019 at a discount rate, please go to the Embassy hotel link at: 
https://embassysuites.hilton.com/en/es/groups/personalized/F/FAYFBES-ACR-20190829/index.jhtml?WT.mc_id=POG 
before July 24, 2019.
God Bless,
Sis. Paulette Reese 
Teaching Position
"The North American Division Of Seventh-day Adventist is posting a teaching position for the Greater Fayetteville Adventist Academy (GFAA) for the 2019-2020 school year. Qualified individuals can find all the relevant requirements and documents at the following website:
https://www.nadadventist.org/departments/human-resource-services."
Something Good to Eat
Apple and Spinach or Kale Spice Muffins
This is a surprisingly delicious and tasty muffin that is also nutritious and can be eaten anytime!
INGREDIENTS
1 ½ C whole wheat or white whole wheat or spelt flour
1 tsp baking powder
½ tsp salt
½ tsp cinnamon
¼ tsp nutmeg
1/8 tsp grated vanilla bean or ½ tsp vanilla extract
1/3 C honey (optional)
1 egg or flax seed egg replacer
½ C plain unflavored yogurt ( I used applesauce)
1/3 C oil
1 ½ C grated apples or carrots (can be chopped in food processor)
1C finely chopped raw spinach or raw leafy green vegetable ( I prefer spinach for a less dominant flavor)
½ C any dried fruit (optional), nuts- walnuts (optional)
PROCEDURE
Preheat oven to 400*. 
In a mixing bowl, add dry ingredients – flour, baking powder, salt, and spices
In another bowl, add wet ingredients mix honey, egg, yogurt, oil, vanilla, apples, spinach, dried fruit and nuts.
Add wet ingredients to dry ingredients. Stirring just till its moistened.   Fill muffin cups 2/3 full.  Bake at 400* for 25-30 minutes.
Variations: carrots, spinach, apples, blueberries.  Its sooo good!
Got questions?  Ask Ruth 917-496-2421.
​
WEEKLY SERVICES AND ACTIVITIES
Morning Joy:                                      Sabbath    8:30 am
Sabbath School:                                                 9:15 am                                                                    
Bible Study                                         Sabbath  5:00 pm
AYM:                                                  2nd and 4th Sabbath     6:00 pm
Midday Prayer Meeting:                      Wednesday 12:00 pm
Prayer Meeting:                                 Wednesday 7:00 pm
Chancel Choir Rehearsal:                   Wednesday 6:00 pm
Calendar of Events
ADMINISTRATIVE MEETINGS
 
Church Board Meeting 3rd Sundays at 9:00 am
 
OTHER MEETINGS
Adventurers                             2nd and 4th Sunday at 10:00 am
Disability Committee               3rd Sabbath after Divine Worship
Elders Meeting                         2nd Sunday at 9:00 am
Health Ministries Team              2nd Sunday at 1:30 pm                                                                   Safety Committee                     2nd Sunday at 10:00 am
School Board                            2nd Tuesday at 6:30 pm