>
Home
>
Trending Now


Premieres Jul 6, 2022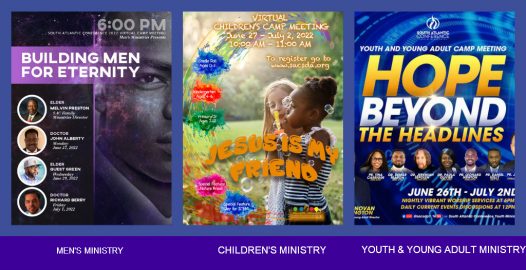 CLICK TO SEE VIDEO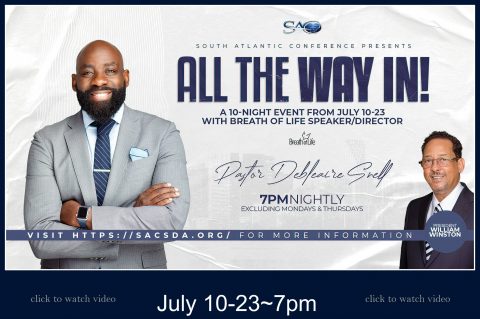 CLICK FOR WAYS TO GIVE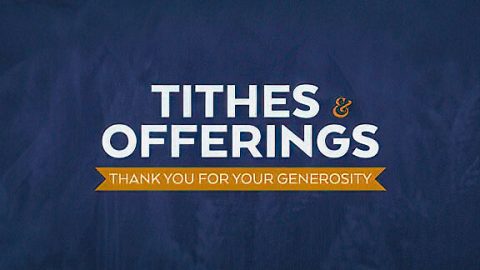 9:30-10:50 am
Join us in Sanctuary, on Facebook, YouTube, and on Zoom. Find links in left column.
If you are interested in facilitating or participating on a Sabbath School panel, please contact Sis Swoope swoope83@gmail.com
Sabbath School Bible Study "Further Thoughts" Bible Based Discussion and Life Application
Join us this afternoon on Zoom or YouTube. Find links and password info in left column. 4:30 pm - 5:30 pm.
Sabbath School Program-9:30 am
Superintendent
Opening Prayer
Superintendent Remarks
Special Music
Lesson Study Period
The Prayer Band Meets in the Secretary's Office
    SABBATH SCHOOL ~Sis Swoope, Facilitator

July 2,2022
11:00 am
Musicians ……………………………………............................... Antonio & Javaris Genwright
Processional…………………........................................... Platform
Call to Worship......................................................Elder Lawrence Vincent
Prayer of Invocation………………………………....................... Elder Lawrence Vincent                               Doxology "Praise God From Whom  All Blessings Flow"......Congregation
Fourth Commandment/Affirmation of Faith……………………... Elder Lawrence Vincent
*
Hymn of Praise   ………………….................................... Mr. Jared Payton "Power in the Blood"       
Welcome………………………………..…................................... .Sis Sarah Wheeler                                      *                                             
Intercessory Prayer……………………..................................Elder Tye Vaught                                          Song of Meditation…................................................Praise Team
Ordinance of His Broken Body and Spilled Blood:
Ordinance of His Broken Body and Spilled Blood: Pastor Raymond Johnson
*
Praise & Worship………………………....Praise Team
Benediction………………………………..................................Elder Lawrence Vincent
Clerk on Duty for June ~ Sarah Williams
*Worshippers May Enter 
"Praise God From Whom All Blessings Flow"
Praise God, from Whom all blessings flow;
Praise Him, all creatures here below;
Praise Him above, ye heavenly host;
Praise Father, Son, and Holy Ghost
"We Give Thee But Thine Own" #670
We give Thee but Thine own,
What-e'er the gift may be;
All that we have is Thine alone,
A trust, O Lord, from Thee.!
Hymn Of Praise:

Church Budget June 2022
Monthly:17,141.00      Received:16,998.37      Deficit: 142.63
Please continue to give a loving and freewill Offering to bless the House Of God. Thank you
Education Department: Greetings, we would like to adopt an Elementary school and also give them school supplies for back to school drive. In the foyer will be marked boxes starting July 9th 2022 please donate and help a child have a great start to their school year
Treasury Department: 
Our Treasurer is asking that you please write legibly and make sure your name and information is included on your tithe envelopes. 
Men's Ministries: Elder Greg Arrington
Elder Arrington is in need of an Assistant. This person would help with motivating the young men and work with the Department and give ideals for programs in the Community. He would be greatly appreciative if the person is youthful and between the age of 20 to 40 years old. He thanks you in advance for your help, prayers and support.
Lunch Program: Kids eat FREE this Summer – Cumberland County Schools Child Nutrition Services is Kicking Off Summer with Summer Meals for KIDS Thank you for coming out, the schools will serve lunches until August.
GFAA Announcements:  
GFAA is now accepting resumes for a full time Bible/Chaplain Teacher for (5th – 12th grade). The prospective teacher will work with the administration to plan and participate in Bible camps, mission trips, weeks of prayer and service-learning projects.
2) Position: Part Time Physical Education Teacher (PE)
The person is needed to teach four hours/four classes of PE
3) Position: Part Time Teacher (Social Studies/Science/ELA)
We are accepting Resumes for a teacher in the field listed above. Teacher to teach (5th -8th grade). Teacher must be ready to push the minds of Middle schoolers to a higher-order level of thinking.
Please contact Principal Ramsarran
2601 Lone Pine Dr, Fayetteville, NC
(910) 484-6091
Religious Liberty Department:
Sis.Claudette Marshall
Your North American Division Religious Liberty (RL) offering is used in part to sponsor RL subscriptions provided to US government officials including local government officials.
The offering is also used to fight against laws that would inhibit an individual's religious freedoms, work to obtain the release of individuals imprisoned for religious reasons and support the rights of individuals fired from their jobs or having problems on their job because they are following their conscience about what they believe.
The Southern Union provides the Waymarks newsletters which also shares RL information but is more focused on the Southern Union footprint. Copies of the two most recent editions are available in the foyer. It's free to all so please
If you have questions haven't received your subscription or need additional information on Religious Liberty, please see Sis Marshall or Elder Arrington.
Birthdays and Anniversaries
The anniversary and birthday list is generated from the information provided in our last church directory. If you would like to add yours, please send an email to Sis Moseley at jammiejam4695@gmail.com.
When God Blesses you Spiritually, Financially and Physically, don't
raise your standard of  living; raise your  standard of giving!
(Ways to Give at AC)
Cashapp: $Abneychapel
In person on Sabbath through drop box w/deacon
Drop off box secured on Treasury door.
Online on Abney Chapel Website under links click On Giving and follow directions.
Thank you for your continued support!!
Scheduled Meetings
Board Meeting                           4th Sunday, 10:00 am
Other Meetings
Adventurers                                2nd & 4th Sunday at 10:00am
Pathfinders                                 2nd & 4th Sunday at 10:00am                                    
Safety Committee                       1st Sabbath after Divine Worship
School Board                               2nd Tuesday at 6:30 pm
Weekly Church Services and Activities-
Sabbath School:                                          9:30 to 10:40am
                                                                  Sanctuary and Virtual    
Bible Study                                                 Sabbath  4:30 pm
AYM:                                                           2nd and 4th Sabbath     6:00 pm
Prayer Meeting:                                          Wednesday 7:00 pm
                                                                  Virtual only Facebook YouTube
Sick and Shut-In
Bro. Richard L. Hannon                                 Bro Oscar King
Sis Bernice Porter                                         Sis. Ruby McSwain
Sis. Dorothy Peterson                                    Sis. Juanita Meekins
Bro. Peter Singletary                                     Bro & Sis Hebron
Sis. Blondelle Carter                                       
                                         Please remember them in prayer