>
Home
>
Ministries
>
PATHFINDER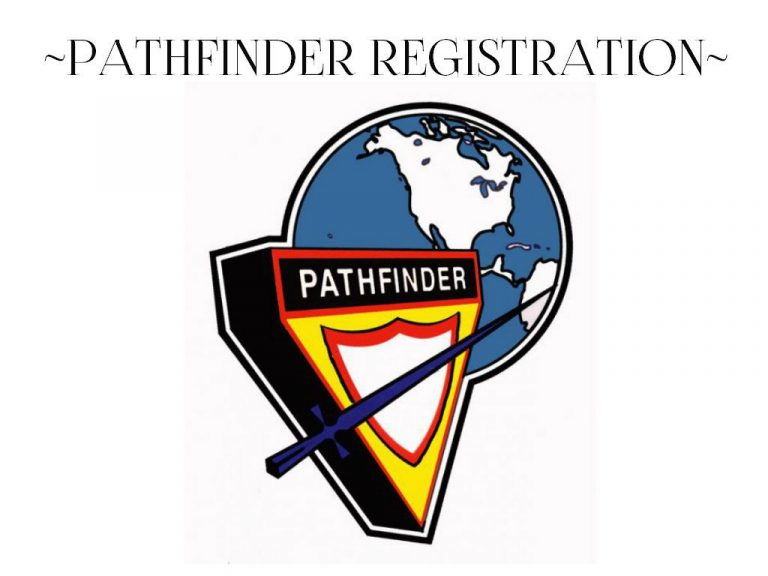 Pathfinder Family,
We are excited to be able to open the opportunity to work with our youth face to face.
We have already experienced some excitement in teaming with our eastern district fellow pathfinders.
We desire to grow our Golden Eagles Ministry as large as God will allow. WE NEED YOU!
We need our parents and youth to support this ministry and register your youth for the opportunities that will enhance their development both spiritually and personally.
Below is the application for registration with the conference and the medical consent form for the ministry. Please complete and scan or submit to me the completed application forms.
You may mail your application to:
5505 Lawnwood Drive, Fayetteville, NC 28304 or
scan and email it to our Director walker.karen65@gmail.com.
We will continue to offer virtual options as well as some face-to-face options as needed. Our meetings are the 2nd and 4th Sunday of every month from 10am to 12 noon. We are building our calendar structure and will forward that as well.
ALL applications must be submitted and returned to Director Karen Walker upon completion.
All pathfinders will be required to purchase a Class A full uniform from Adventsource.org. Assistance or information needed in this matter is available upon request by Director Karen Walker.
My contact number is 910-583-1198. Please note COMMITTED Staff/ Volunteers are NEEDED to ensure we have a successful Pathfinder year, and to ensure facilitation of the ministry's success. Please feel free to contact me via text, email or phone; all are welcomed.
Information for volunteers is included in the attachments as well to ensure alignment with conference regulations. Everyone will have to complete the verified volunteer process to work with the youth independently. Pathfinder registration will remain open to ensure no one is left out.
Registration fees for the conference requirement is $15 PER PERSON/ staff and pathfinders. Registration for the club is $95 and will include conference patches from South Atlantic, Southern Union, club crescent and club field shirt for all new pathfinders registering.
Please provide your child's shirt size when responding with application forms. Also, please feel free to share application forms with neighbors and friends as this is a ministry outreach program and we welcome all youth ages 10 to 18 years of age.
A Pathfinder calendar is being established and will be shared with all upon approval from church board. 
Pathfinder registration remain open for all those who are interested, ages ranging from 10 years old to 17 years old. 
Pathfinder is in need of adult support to function this year and provide a rich experience to all youth enrolled.
Registration is $95 per Pathfinder and Club; District and Conference shirts are $15 each. Each Pathfinder will require one of each t-shirt. Please contact Director Walker if you have any questions or concerns. Walker.karen65@gmail.com 
Karen Walker, Director
910-583-1198
Pathfinder Application Information
Registration Form
VOLUNTEER REGISTRATION FORM:
HEALTH FORM:
Contact Us
Director:
Karen Walker
PH: 910-583-1198
Deputy Director:
Jonathan Evans II
PH: 910-286-1571
Master Guide:
Elder Gary Walker
PH: 910-261-4468