>
Home
>
Ministries
>
PATHFINDER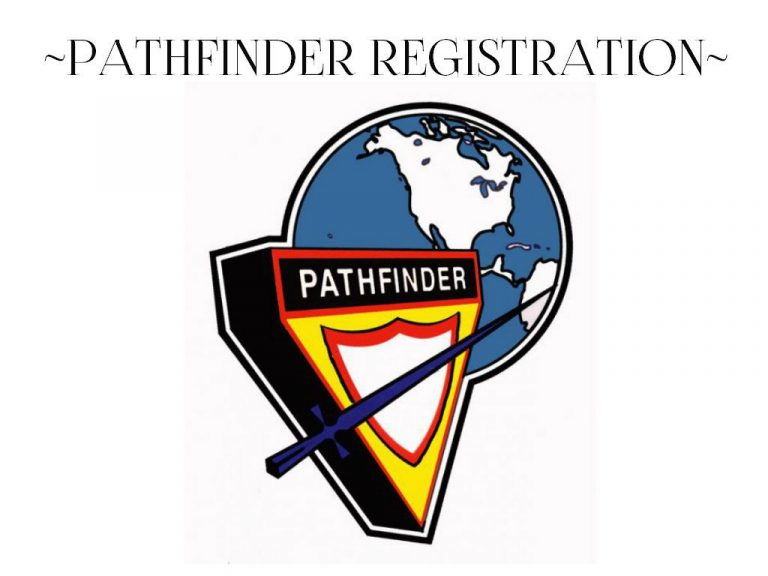 Pathfinder Application Information
Pathfinder Family,
It is with great enthusiasm that we are now open with the conference to begin with blessings of another year of pathfinders.
Bellow is the application for registration with the conference and the medical consent form for the ministry. Please complete and scan or submit to me the completed application forms. You may mail your application  to 5505 Lawnwood Drive, Fayetteville, NC 28304 or scan and email it to our Director walker.karen65@gmail.com .
We will be exploring our virtual options as well as some face to face options moving forward. Our weekends will continue to be set for the 2nd and 4th of every month; from 10am to 12 noon on designated weekends established. We are building our calendar structure and will forward that as well.
ALL applications must be submitted and returned to me by the 10th of October 2021 and we would like an assessment of class A uniforms needed by the 10th of October as well.
All pathfinders will be required to be in full uniform by the November 14th , 2021. Assistance or information needed in this matter will be made available upon request by Director Walker.
My contact number is 910-583-1198. Please note COMMITTED staff are needed to ensure we have a successful Pathfinder year during these times and to ensure facilitation of the ministry's success. Please feel free contact me via text, email or call; all are welcomed.
Information for volunteers is included in the attachments as well to ensure alignment with conference regulations. Pathfinder registration will remain open from September 26, 2021 until November 26, 2021 to ensure no one is left out. Registration will close in November and will not open again until the following year.
Registration fees for the conference requirement is $10 PER PERSON/ staff and pathfinders. Registration for the club is $75 and will include Conference  patches from south Atlantic, southern union, club crescent and club field shirt.
Please provide your child's shirt size when responding with application forms. Also, please feel free to share application forms with neighbors and friends as this is a ministry outreach program and we welcome all youth ages 10 to 18 years of age.
A parent calendar meeting will be established on a zoom platform so please ensure all email are provide to Director Walker via text messages, my contact number is within the body of this email.  Please share this email with others. 
Pathfinders' registration remains open for all those who are interested, ages ranging from 10 years old to 17 years old. 
Pathfinders is in need of adult support to function this year and provide a rich experience to all youth enrolled.
Registration is $75 per Pathfinder and Club; District and Conference shirts are $12 each. Each Pathfinder will require one of each t-shirt. Please contact Director Walker if you have any questions or concerns. Walker.karen65@gmail.com 
Karen Walker, Director
910-583-1198
Registration Form: PLEASE DISREGARD DEADLINE DATE.
VOLUNTEER REGISTRATION FORM:
HEALTH FORM:
Contact Us
Director:
Karen Walker
PH: 910-583-1198
Deputy Director:
Jonathan Evans II
PH: 910-286-1571
Master Guide:
Elder Gary Walker
PH: 910-261-4468